Family Friendly Las Vegas | Las Vegas Aviators Games
My family loves baseball. Back when we still lived in New York, David & I would go to Yankee games all the time. It was one of our favorite things to do. After moving to Las Vegas we were bummed there was no MLB team here; however, there is an MiLB team. In the 2019 season the 51's changed their name to Aviators and got a new ballpark. We never went to a game when they were the 51's, but we went to our first game in April 2019 when they moved locations. Our kids were only 2 and 4 that year so we decided to wait another year to start going to more game. We all know what happened in 2020. We went to one game in 2021, and so far this year we've gone to two. I know we'll be going to a few more before the season ends. Going to Las Vegas Aviators Games has become our favorite thing to do.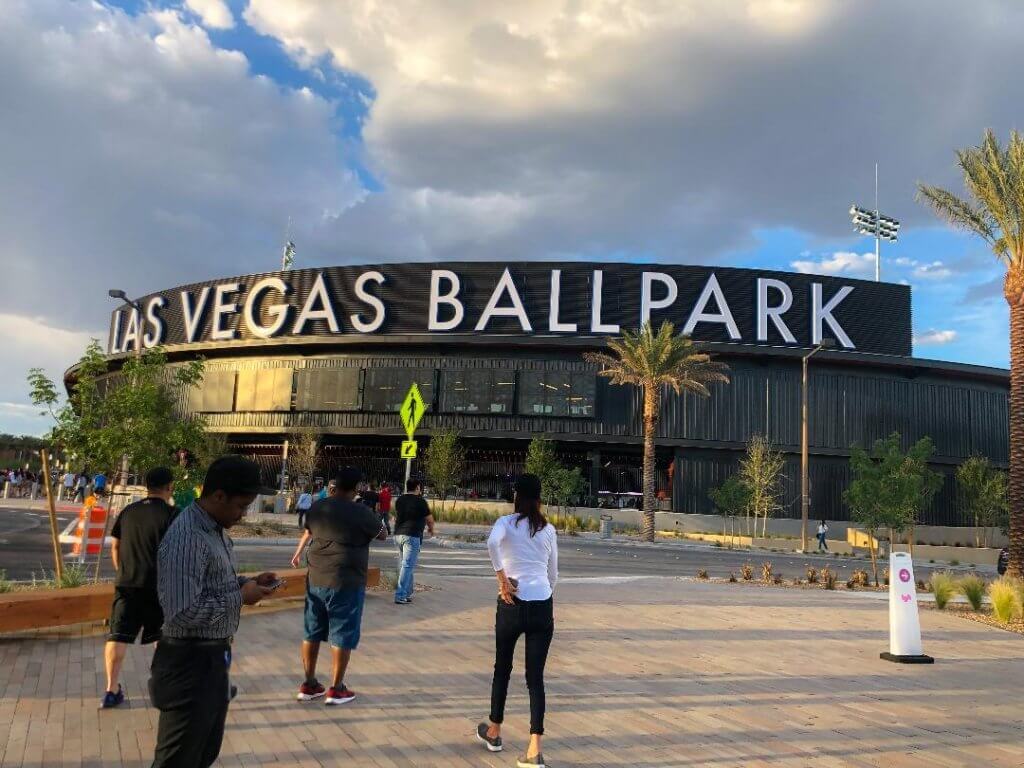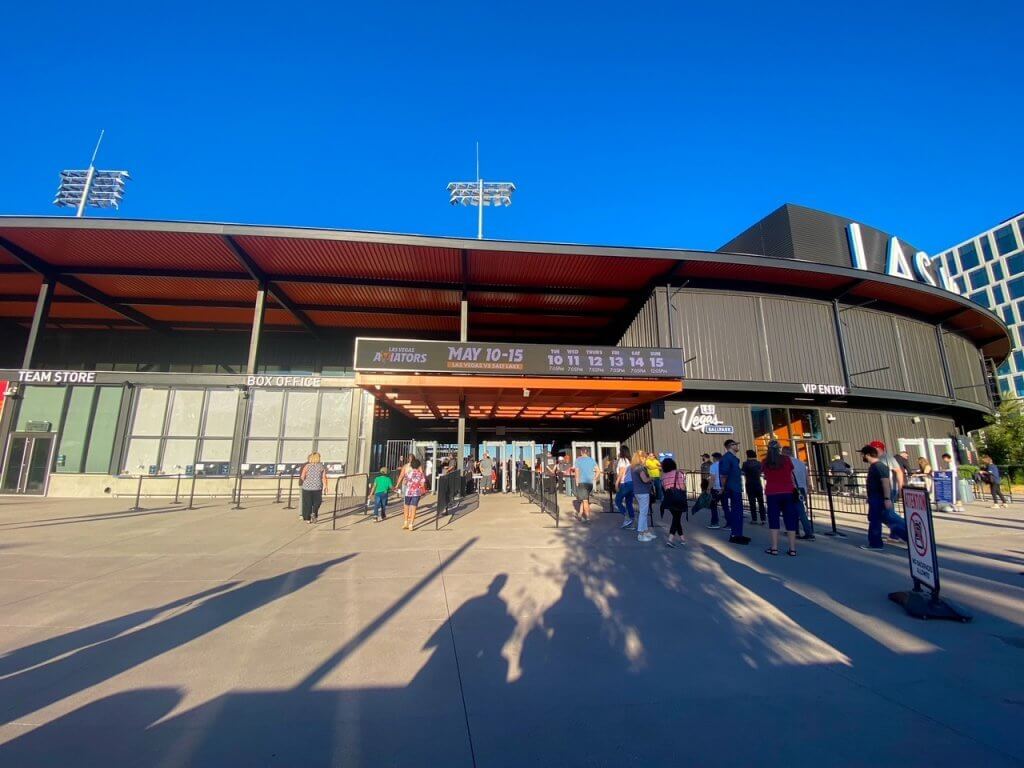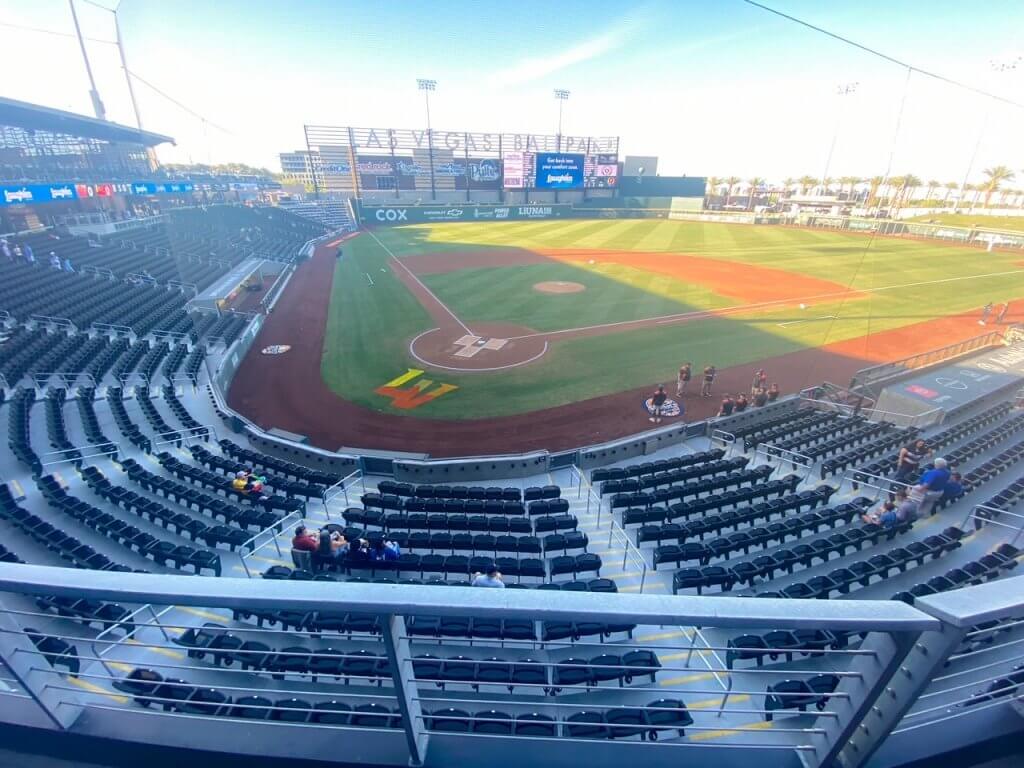 We have sat in the outfield seats and club level seats upstairs. If you can sit in the club level I highly recommend it. It makes everything more convenient with kids. Sitting in the outfield was also a lot of fun though. No matter where you sit you're going to have a good time and a good view.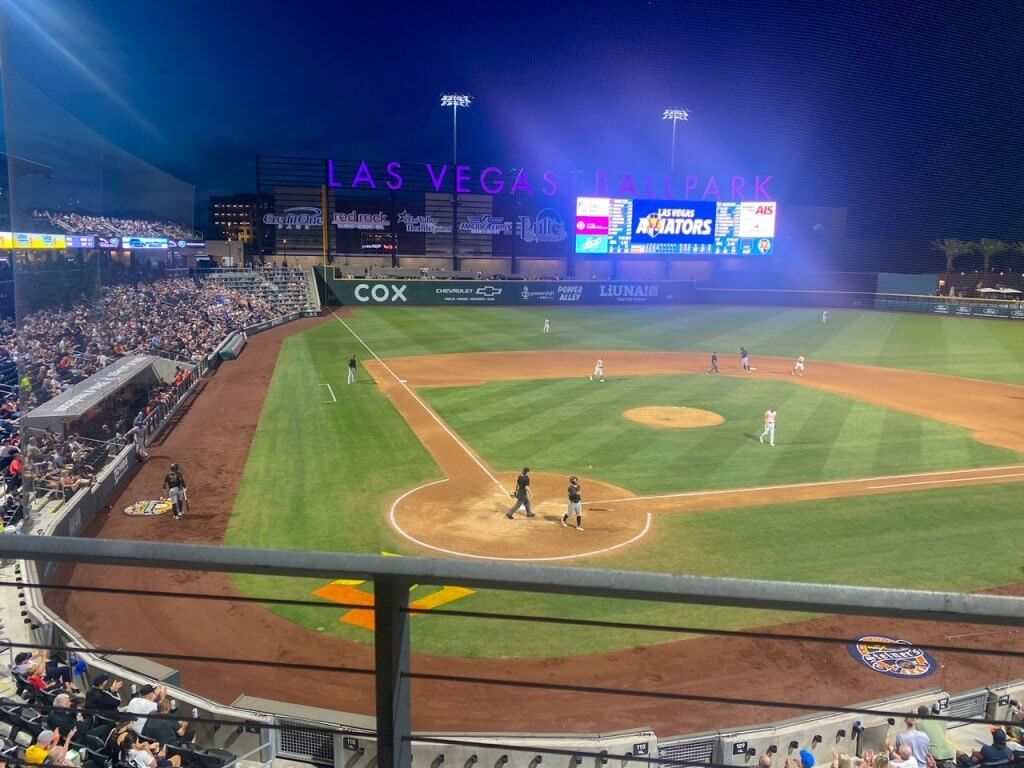 Last time we went we sat in the club level. It has it's own separate entrance you can use if you want; however, it's still easy to go down to get other food and drinks if you want. When you sit in the club level you have someone come take your food and drink order for you. In addition, they have a buffet you can eat through the game for $35. They have so many different food options through the entire ballpark. We ordered the kids their own hot dog meals and it was brought right to our seats. In addition, we ordered them a large $8 drink to share. We were able to refill their cup for free throughout the rest of the game.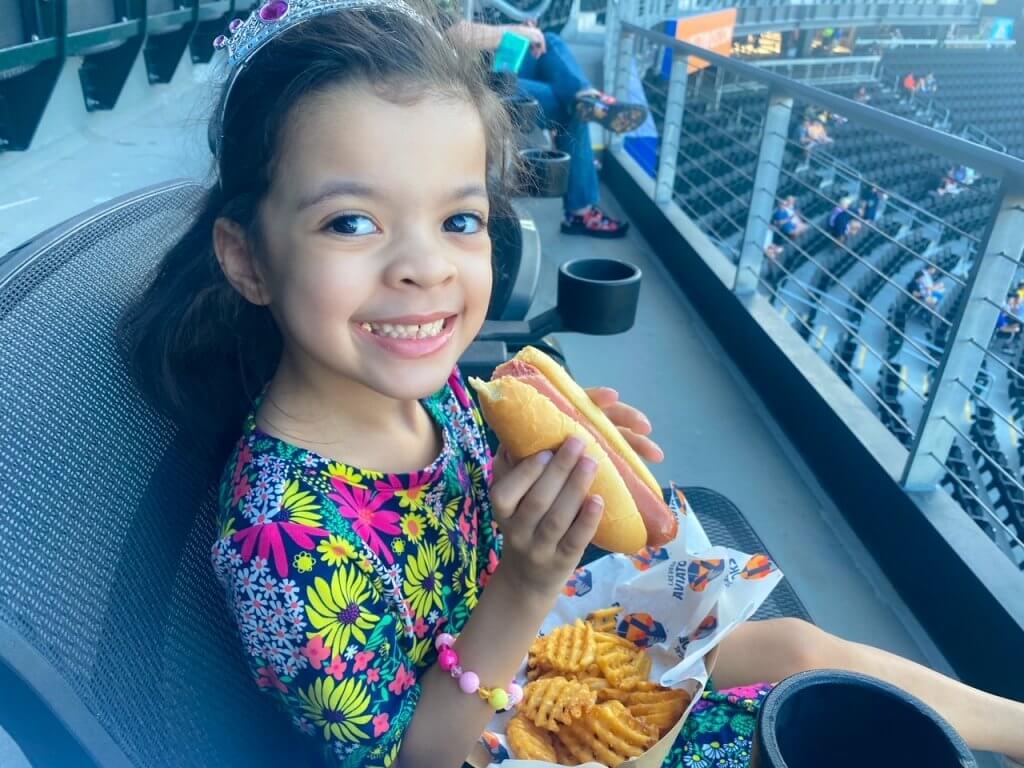 David & I ordered drinks as well. I got a Signature Frosé, which is the official drink of the stadium, and David ordered a draft beer. The frosé was amazing. The club level has their own bar which made reordering drinks extremely easy.
The only food we had to go down to get was Dippin Dots. That has become a staple every time we go to the games. There is three different sizes, but we always go with the $9 option that comes in a baseball cap bowl.
This last time that we went to the game we were gifted tickets from LuvSeats. Luvseats is an online ticket buying & selling platform. You can buy & sell tickets to your favorite sports team's games, shows, concerts, etc. They were kind enough to give me a code for you to get $5 off your purchase. Just use SAMANTHA5 at checkout.
They also have a
Junior Aviators Kids Club
that we will be doing next year. It costs $30, and comes with a tshirt, 5 outfield tickets, and a $10 Dave & Busters power card that can be used at the Downtown Summerlin location. That location is in walking distance of the Las Vegas ballpark. The outfield ticket vouchers can be used for any home game Sunday through Thursday. The child must be 12 or younger.
The last two times we went the Aviators won! That always makes the games even better.
Another thing that I love is that different nights have different types of events or promos. The last two games we went to had fireworks after the game. The kids 
loved
the fireworks. It's an amazing end to the game. We have also gone on $2 beer nights. You can see what promotional things are going on
here
.
Does your family love going to baseball games? What's your favorite team?