10 Fall Outfits for Toddlers
We are approaching my favorite time of the year. The time of the year where the weather cools down, the leaves changes colors, and everyone breaks out their hoodies. At least that's what happens if you don't live in Las Vegas. Here we will still be wearing summer clothes until the end of November. Growing up in New York it's easy to imagine a real fall though. It always was my favorite time of the year. I compiled a list of 10 fall outfits for toddlers to get me in the fall spirit. So even if I can't feel a real fall I can pretend by buying these outfits while sipping on a pumpkin spiced latte (iced of course).
Disclaimer: This post contains affiliate links. I may earn a small commission at no additional cost to you.
5 Fall Outfits for Toddlers (Girls)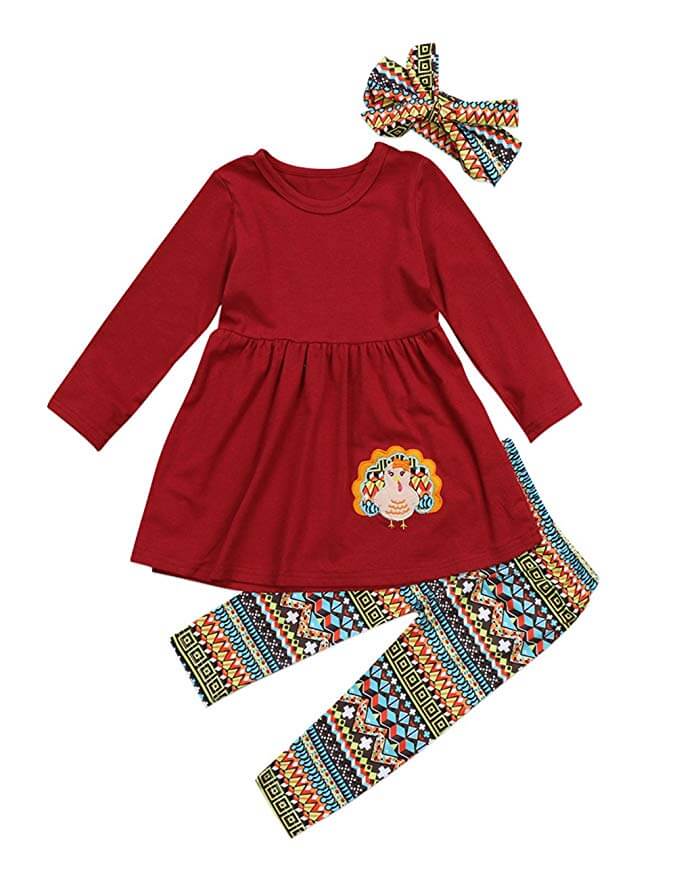 You can purchase this outfits in either design, or one of each.
I am obsessed with this outfit. It's exactly the type of outfit I would put Brooklyn in this fall. Plus she would love it, because she prefer to wear dresses and skirts.
As mentioned above, I'm really loving suspender dresses for fall, and most likely winter as well. This one has such a sweet girly print as well.
I love this for going out when it's a bit more chilly, like at night. I feel like it will keep Brooklyn warm, but she'll still be comfortable.
This is probably one of the more fun outfits. Rocket's of Awesome is great quality so I had to include them. I can see Brooklyn rocking this at a park or indoor playground.
5 Fall Outfits for Toddlers (Boys)
This is my ideal Thanksgiving outfit for DJ. It is so cute, and I love the color of the pants.
This is another outfit that is perfect for a chilly night taking the kids out.
This is the perfect apple and pumpkin picking outfit. If you live in a slightly cooler climate than I do. We go apple and pumpkin picking in shorts and t-shirts. It doesn't really scream fall vibes to me.
We actually already own the jeans and pizza shirt from the outfit. DJ loves both of them. The jeans are incredibly soft. I love the addition of the jacket you can flip inside out. This would actually be what a good fall outfit would be here in Vegas on a cooler day. The jacket is there to take off once the sun is beaming a bit too much.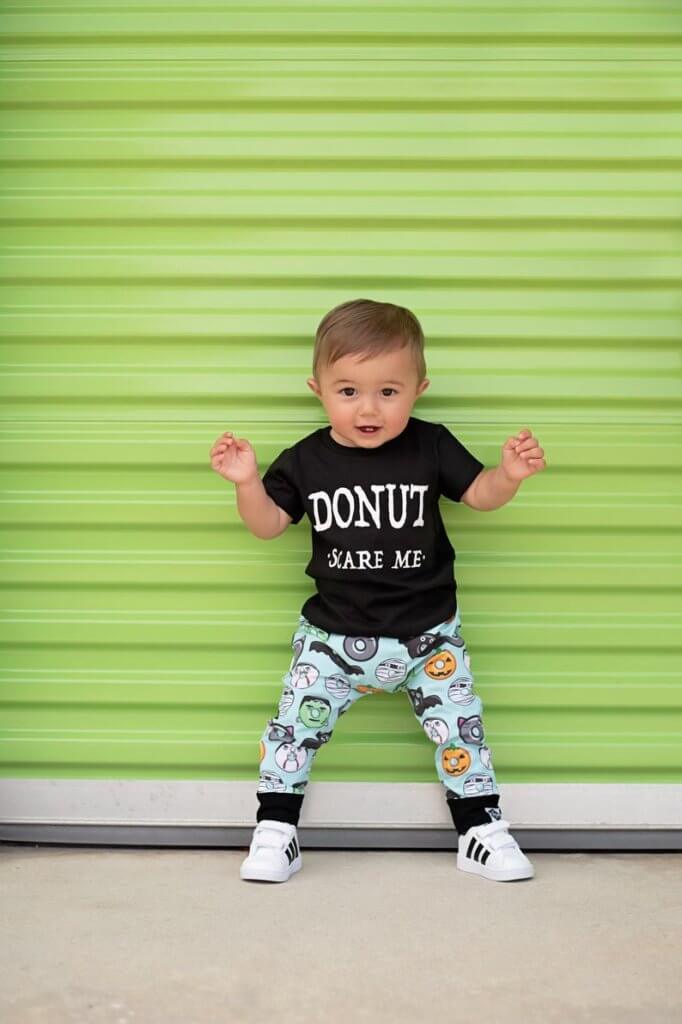 This is just too cute to not include. The sizes range from newborn to 4T, which means I have to buy it for DJ this year. Next year he will be too big. I love how you can buy it for even a newborn baby. It's too adorable for words.
I can't wait for DJ and Brooklyn to be able to wear some of these outfits. Maybe if I'm lucky we can take a trip somewhere with a real fall. If we do I'll make sure to pack all of these new outfits I'm getting for them. Let me know if you end up getting any of these fall outfits for toddlers! While you're here you should check out my three back to school outfits.
What's your favorite thing about fall?