Beer Battered Lobster Tails
Last weekend David & I were at the Venetian, and tried a fried lobster tail on a stick. It was absolutely delicious, but not really realistic at $17 per lobster tail. David decided he was going to make them at home, and see if they lived up to the ones at the Venetian. I won't lie, I definitely like David's beer battered lobster tails even more. Especially with some lemon and butter.
David started out by heating oil in a pan, and then he tackled taking the lobster tails out of their shells.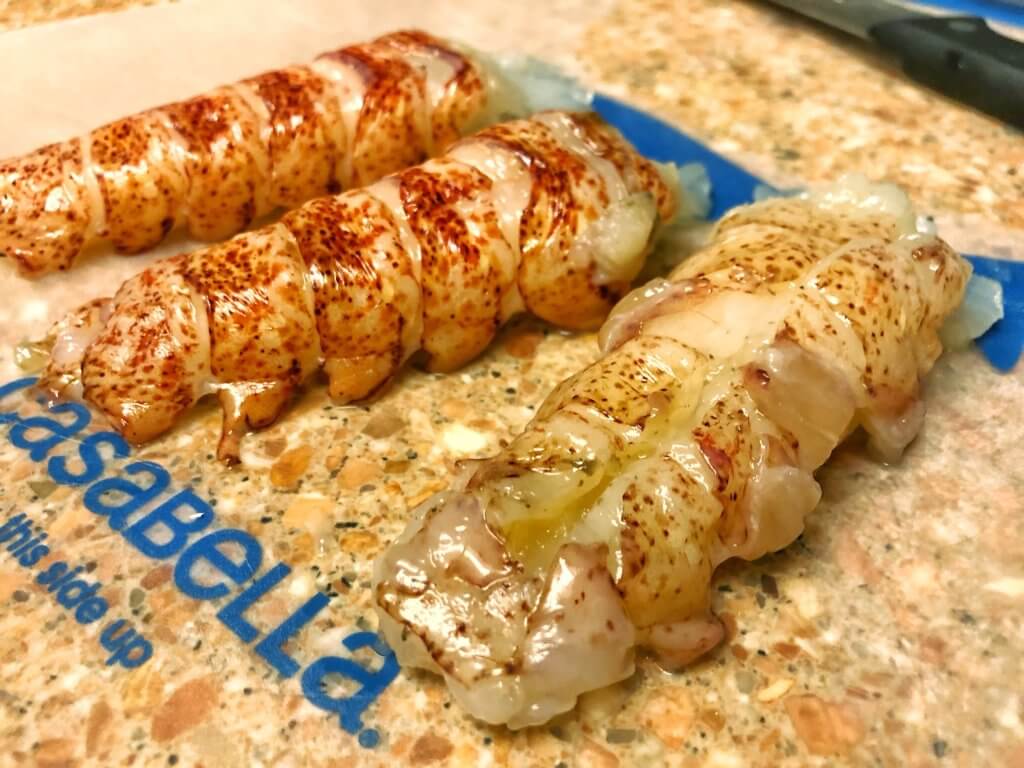 While David tackled the shells, he had me mix cornstarch, flour, parsley, salt, garlic powder, and half of a Goya sazon packet together in a bowl. Once he had finished taking the lobster out of its shell, he lightly coated them in flour. Once the lobster were ready, we add 3/4 of a bottle of bud light and mixed until there were no more lumps.
He dipped the lobster tails into the batter, and immediately dropped them into the hot oil. They cooked for about 3-4 minutes. When they were finished he put them on a paper towel covered plate to cool.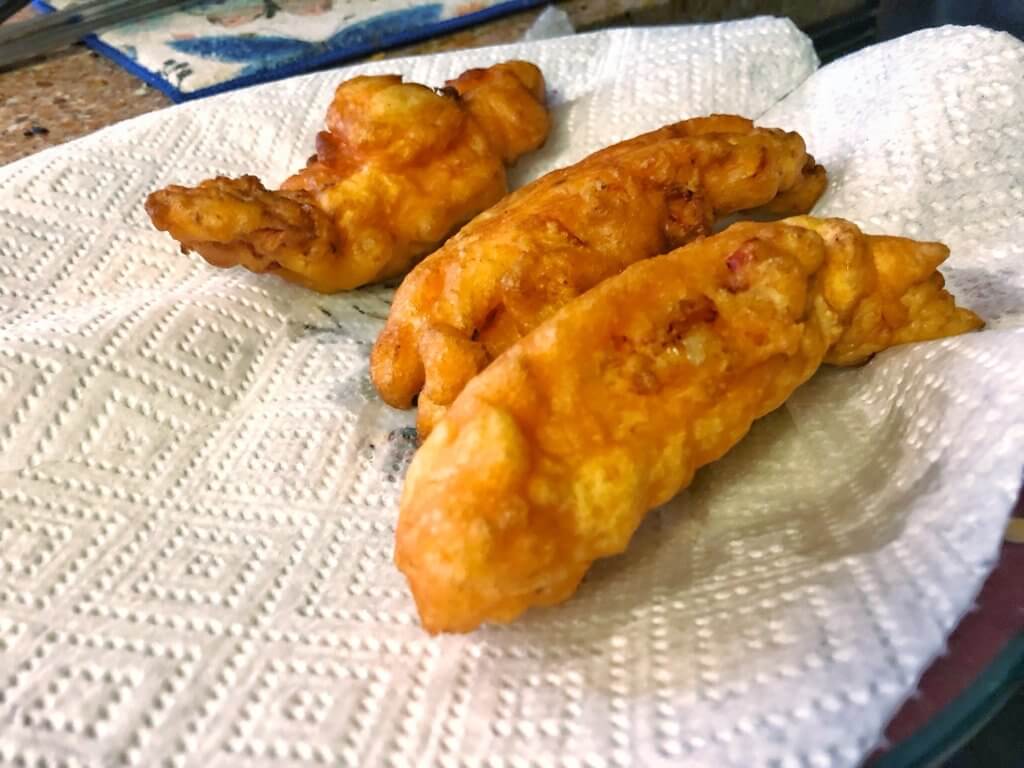 After a little bit of cooling, we ate the lobster tails with lobster and melted butter. It was absolutely incredible, and way cheaper. Each lobster tail was 6.99 at the store, so my guess is that these come out to around 7.50 to make. Which is almost ten dollars less than the ones we originally got out on the Las Vegas Strip.
You can check out some of my other recipes here.
Whats your favorite way to eat lobster?

Beer Battered Lobster Tails
Ingredients
3 Lobster Tails
1/3 C Corn Starch
1 C Flour (plus a little more for coating)
Salt, to taste
Parsley, to taste
Garlic Powder, to taste
1/2 Goya Sazon packet (optional)
3/4 Bud Light (bottle)
Oil, for frying
Instructions
Put oil in pan, on medium heat, until around 350 degrees
Take shells off of lobster tails
In a bowl put corn starch, flour, parsley, garlic powder, salt, and goya sazon packet. Whisk lightly to distribute dry ingredients evenly. Add beer and whisk until completely combined, and there are no lumps.
Coat lobster lightly in flour
Dip lobster in batter, and put into fryer.
Fry for 3-4 minutes, or until golden brown.
Serve with lemon and butter.
http://thevegasmom.com/beer-battered-lobster-tails/