One of DJ's current favorite foods is chicken nuggets. I decided that I wanted to find a way to make them from home. Well, I made baked chicken tenders instead of chicken nuggets. There wasn't really any good reason for it. Honestly, I just happened to buy pre chopped up chicken breast. I decided to leave the chicken in whatever shape it was chopped into when I bought it. You could always make this recipe into nuggets by cutting the chicken breast into a nugget shape. This recipe is really versatile. You could honestly fry the nuggets in a pan with oil if you wanted. This is a very easy recipe, and perfect if you're like me when it comes to cooking.
Disclaimer: This post contains affiliate links. I may earn a small commission at no additional cost to you. For more information please check out my sidebar.
Baked Chicken Tenders
I always start by rinsing the chicken with lemon juice and water. This is a step I'm sure most people skip, but I always do it. After that I prep my ingredients for making the chicken tenders. I put a bowl of seasoned flour. I used salt, pepper, and garlic powder. Another bowl has a mixture of eggs and milk. The third has the breadcrumbs. When I say bowls, I really mean random Tupperware containers.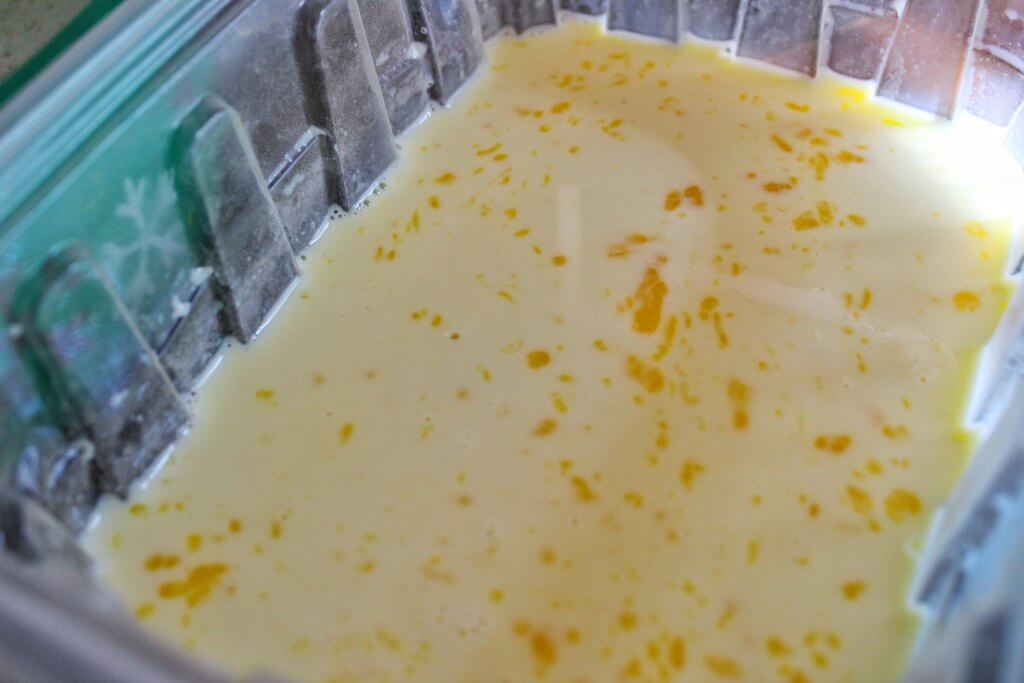 Once I have everything prepped I coat the chicken. I do flour, egg mixture, and breadcrumbs. After the chicken is coated, I place them in a pan. I used an aluminum disposable one, but I also really like this set.
I bake the chicken in a 350 degree oven. I bake for 35 minutes, flip them, and then bake for another 35 minutes. Obviously, I would check the inside of one of them to make sure they're cooked all the way through. I ate mine with a sauce that was a mixture of ketchup, mayo, and minced garlic. DJ ate his with plain ketchup, and Brooklyn ate hers plain.
Let me know if you try this recipe! You can see my other recipes here.
What are your favorite ways to make chicken?
Ingredients
1 lb Chicken Breast, Chopped
3 Eggs
1/2 C Milk
Flour
Breadcrumbs
Salt
Pepper
Garlic Powder
Instructions
Preheat oven to 350
Put flour, salt, pepper, and garlic powder in one bowl. Whisk together to distribute seasoning evenly.
Put eggs and milk together in a bowl. Whisk thoroughly.
Put bread crumbs into bowl.
Coat chicken with flour.
Coat with egg mixture, allow excess to drip off.
Coat with breadcrumbs.
Place into pan, and place into oven.
Bake for 35 minutes, flip, and cook another 35 minutes.
Serve with your favorite sauces.
http://thevegasmom.com/baked-chicken-tenders/