No Churn Apple Crumble Ice Cream
Welcome to day 7 of Blogmas! I decided to break up the gift guides with a delicious recipe post. Personally, I think ice cream is delicious any time of the year, and it goes great with all of the baking that I do. I found this recipe for no churn ice cream, and had to try it. I added my own spin by turning it into a holiday inspired ice cream. Instead of plain vanilla this is no churn apple crumble ice cream! I took the apple filling and crumble from my mini individual apple crumble pies and halved it for this recipe.
What I Used:
This post contains affiliate links. I may earn a small commission off of your purchase at no additional cost to you.
No Churn Apple Crumble Ice Cream
First things first I preheated my oven to 350 for my crumble. Next, I started making my apple mixture on the stove. I melted the butter and added my chopped apples, cinnamon, nutmeg, and sugar. They cooked on medium heat until soft. I let those cool completely. While the apples were cooling, I started on my crumble. I whisked flour, brown sugar, and cinnamon in a bowl. I topped that with my butter pieces and rubbed together until a wet sand consistency was left. The crumble was added to a baking sheet and baked until golden brown. That took around 5-7 minutes. I let the crumble cool completely as well.
One my apple mixture and crumble were both completely cooled I made my ice cream base. I mixed sweetened
condensed milk, heavy cream, vanilla, and salt into my blended. Once fully combined, I added it to my Tupperware.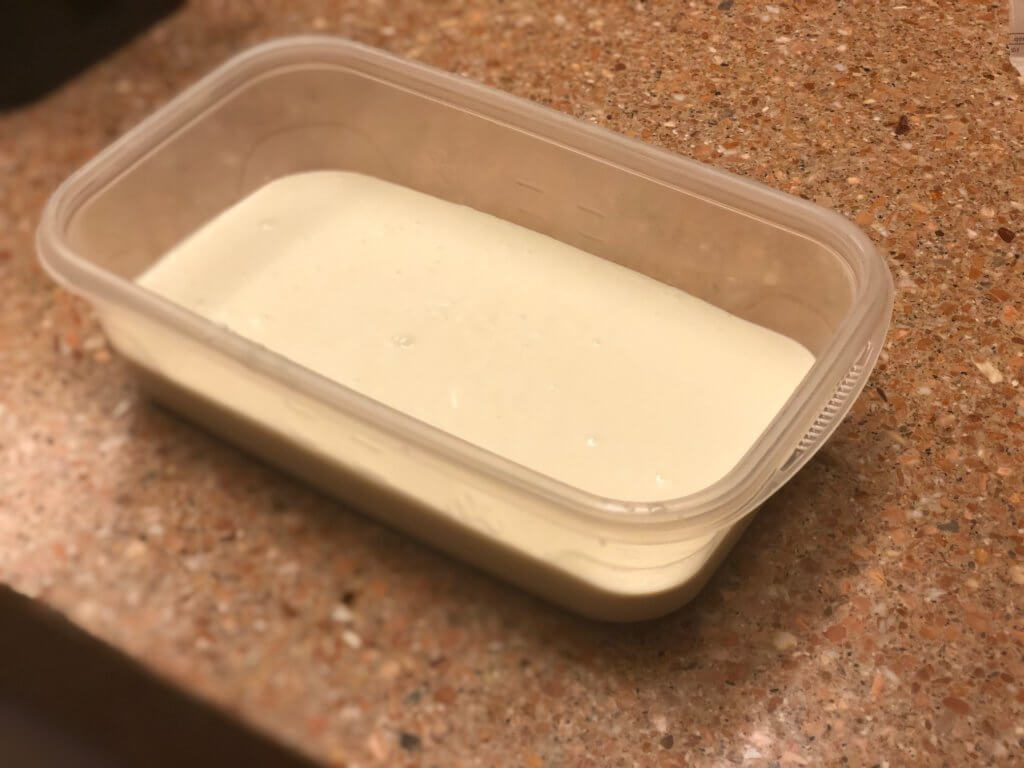 I added the apple filling and crumble to the ice cream base, and lightly mixed it all together.
I put the ice cream into the freezer for around 4 hours, and it was ready to go.
You can check out the rest of Blogmas here, and my other recipes here.
Have you ever made no churn ice cream? 
What's your favorite ice cream flavor?

No Churn Apple Crumble Ice Cream
Ingredients
Ice Cream:

1 Can (14 oz) Sweetened Condensed Milk
2 C Heavy Cream
2 tsp Vanilla Extract
Pinch of Salt

Apple Filling:

1 TBSP Butter
2 Granny Smith Apples; peeled, cored, and chopped small
1/2 C Sugar
1/4 tsp ground cinnamon
1/8 tsp nutmeg

Crumble:

1/4 C All Purpose Flour
1/8 C Brown Sugar
1/8 tsp Ground Cinnamon
2 TBSP Butter; chilled & cut into pieces
Instructions
Preheat oven to 350.
Melt butter in pan on medium heat. Add the rest of the apple filling ingredients. Cook until soft, stir frequently. Let it cool completely.
Whisk flour, brown sugar, and cinnamon together in a bowl. Scatter butter pieces on top, and rub into flour mixture until is resembles wet sand. Put into oven for about 5-7 minutes until crumble is golden. Take out and cool completely.
In a blender mix together sweetened condensed milk, heavy cream, vanilla, and salt. Blend until thoroughly combined.
Add ice cream base into a large Tupperware. Add in apple filling and crumble. Mix lightly.
Cover and freeze for around 4-5 hours.
Enjoy!
http://thevegasmom.com/no-churn-apple-crumble-ice-cream/