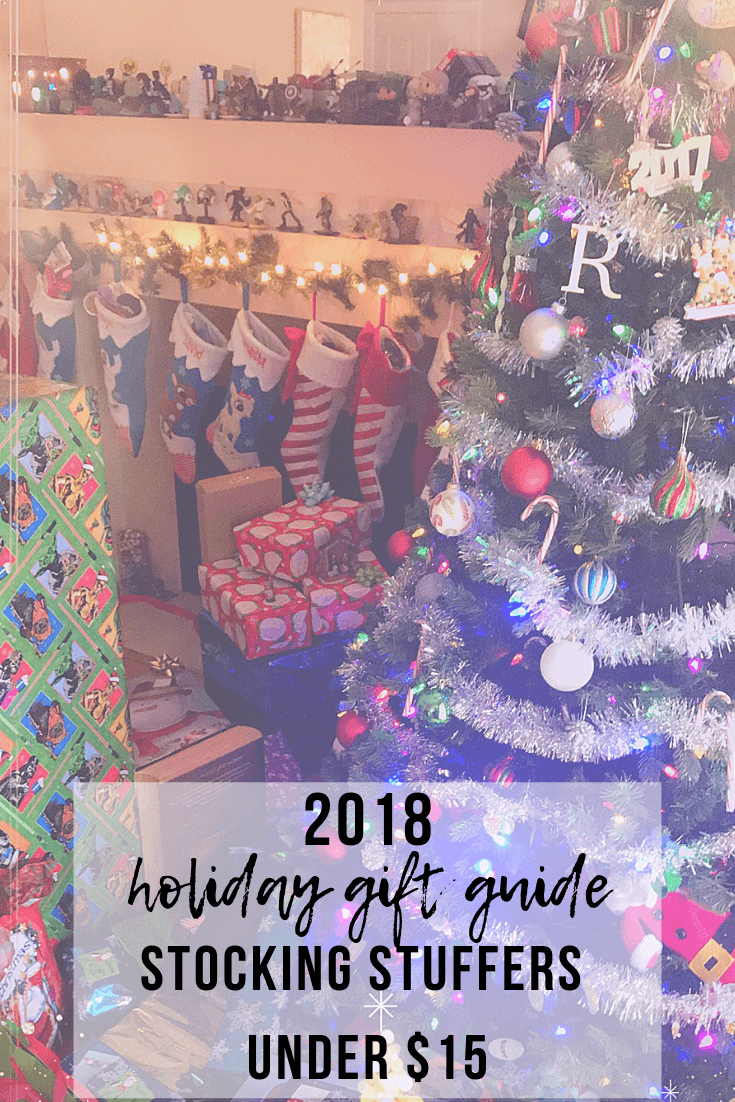 2018 Holiday Gift Guide Stocking Stuffers (Under $15)
Welcome to day 8 of Blogmas! This is my sixth gift guide of the year; my 2018 Holiday gift guide stocking stuffers for under $15. These are more for the adults and teenagers in your life, rather than for kids.
This post contains affiliate links. I may earn a small commission off of your purchase at no additional cost to you.
This is so cool. It a loofah with soap built into it.
This set comes with 8 straws, 4 straight and 4 bent, and 2 brushes to clean the straws. These are great for someone who loves to drink with straws.
I love Pop Sockets, and they definitely make a great addition to someone's stocking.
This is a cute take on putting coal in someone's stocking. This is dark chocolate with popping candy that looks like real coal.
These are great for people with long hair. It's supposed to not leave a mark in your hair.
This is for the tea lover in your life. It would be such a cute gift for them to find in their stocking.
I love Lush. This is for the bath lovers in your life. One awesome thing about the Santa Bomb Bomb is it's actually two bath bombs in one! The scent is a delicious blend of cocoa, vanilla, and bergamot. If this one isn't their type of scent, there is so many other things under $15 at Lush.
I hope you found this helpful! It might have been a bit more woman geared too. Another big thing is a stick a bunch of candy and hot chocolate packets into everyone's stocking in my house.
You can check out my other Blogmas posts here!
What do you like to put in your family's stocking?