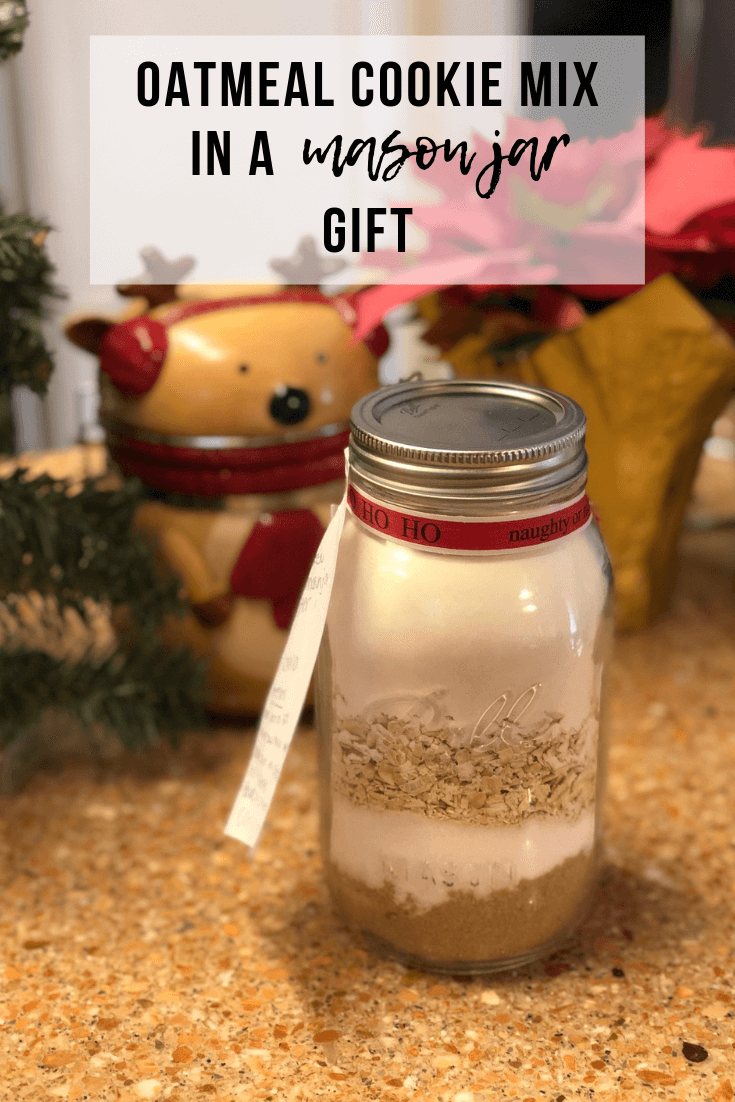 I remember when I was little I received chocolate chip cookie mix in a mason jar as a gift. I thought that this year I could make this gift for somebody else. Instead of chocolate chip I decided I'd make an oatmeal cookie mix gift. I really loved how easy it was to make, and now I want to make a whole bunch of them for people David works with.
This post contains affiliate links. I may earn a small commission off of your purchase at no additional cost to you.
I started out with a basic oatmeal cookie recipe, and layered all of the dry ingredients.The recipe that I used makes 3 dozen cookies.
1 C Packed Light Brown Sugar
3/4 Granulated Sugar
1 1/2 C Old-Fashioned Rolled Oats
2 C All Purpose Flour
1 tsp Baking Soda
Once I layer all of the ingredients in a mason jar, I cut out a cute tag and wrote down how to make the cookies.
1 Preheat oven to 350 F.
2 In a large bowl mix together all of the ingredients.
3 Roll cookies into golf sized ball sized pieces and flatten.
4 Bake 9-12 minutes
5 Cool & Enjoy.
All I did after that was add the tag to the jar by making a little hole in the tag, and tying it on with ribbon.
One of the things I really love about this gift is that you can customize it with any cookie recipe. You can even alter the recipe I gave you. If you wanted to you could add nuts or chocolate chips. Maybe you wanted to make a smaller amount, you could cut the recipe in half or maybe even a third. I really hope you try out this easy gift for someone in your life.
You can check out the rest of Blogmas here.
Have you ever made a mason jar gift before?