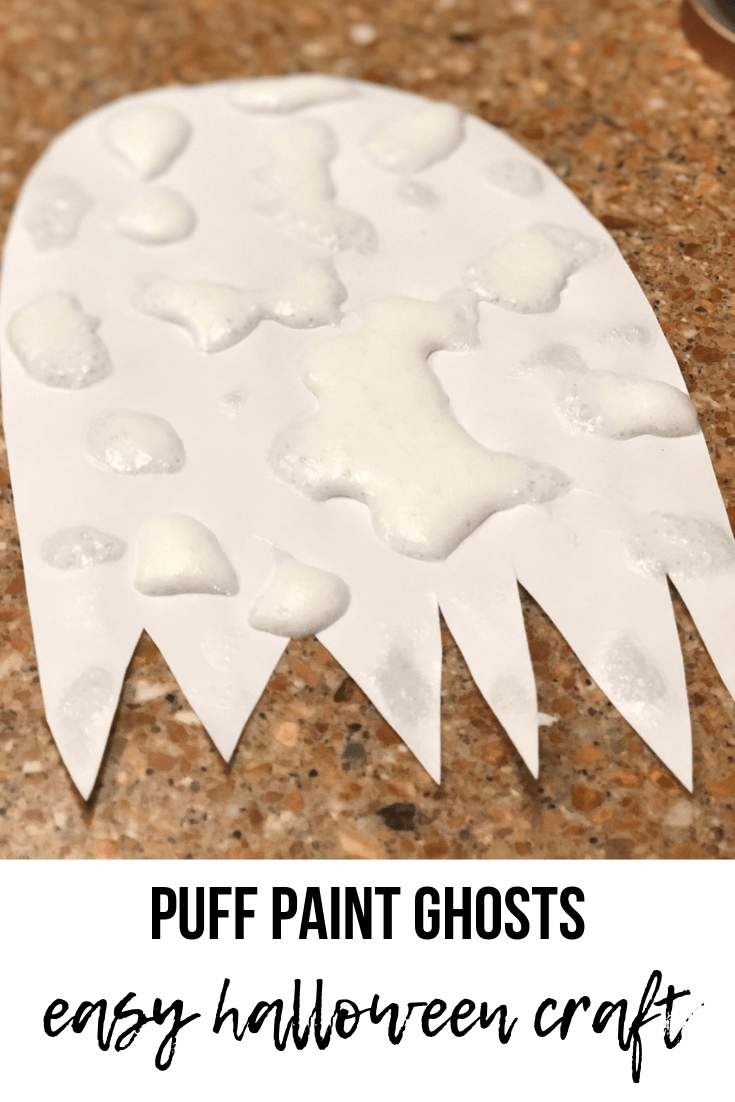 While scrolling through Pinterest recently I kept seeing something called puff paint. I thought it looked so cool. I decided that since it was Halloween time, I would make some puff paint for DJ & Brooklyn to paint a puff paint ghost. I left the puff paint white since they were going to be using it for ghosts.
To start I cut out two ghosts out of regular printer paper, and then I made the puff paint. I made way too much for us. I used half a cup of shaving cream and half a cup of white glue and just mixed them together. If I was making more color this amount would have been perfect to divide and color.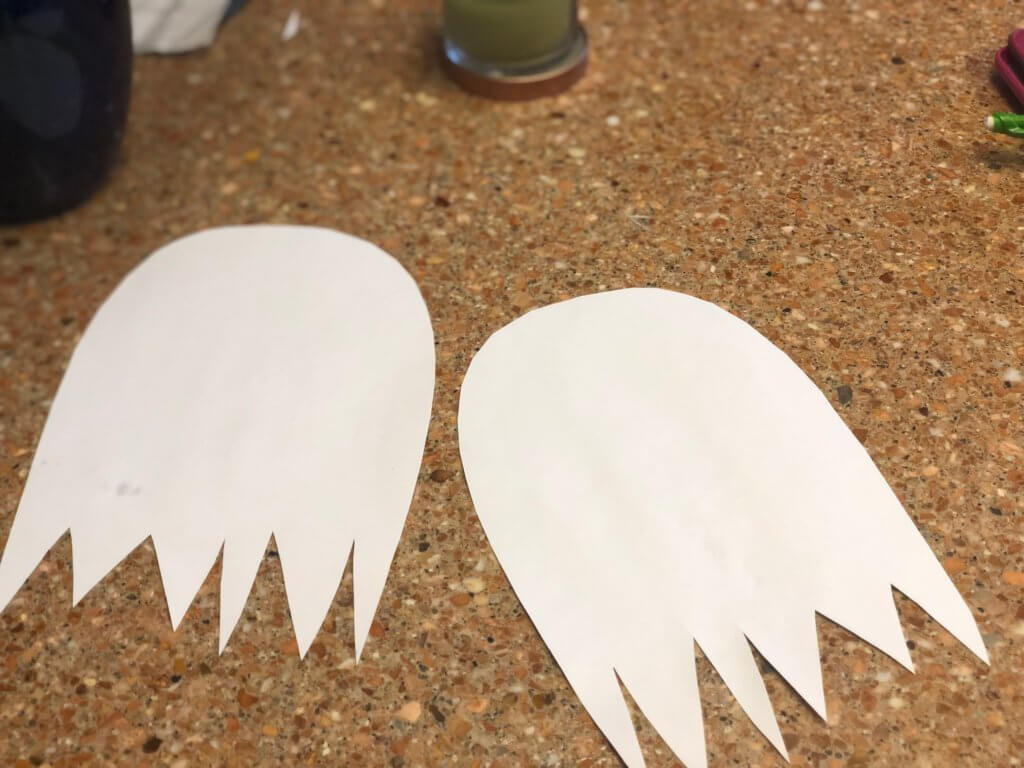 I didn't take any picture of them while they were paint, because I was too in the moment. It didn't take them more than 5 to 10 minutes to finish.
I will say that while they look and feel really cool when they dried, they didn't have that same puffy texture I was hoping for. I added two little eyes to each of the ghosts once they dried to give it more of that Halloween ghost look.
I would definitely try to making something with puff paint again. I'd probably color it to give DJ & Brooklyn different color choices.
You can check out another craft we did here.
Have you ever used puff paint? Would you?