Outdoor Halloween Decorations 2018
I am one of those people who love to have decorations for every holiday. I'm also one of those people who is pretty lazy with decorations, unless it's Christmas. Luckily, Brooklyn's godfather (and one of David's best friends), Rich seems to love decoration for every holiday too (and isn't lazy). I'd love to say another big thank you to Rich for making the outside of our house look incredible for Halloween. I love the decorations so much that I wanted to share with you all our outdoor Halloween decorations.
Outdoor Halloween Decorations 2018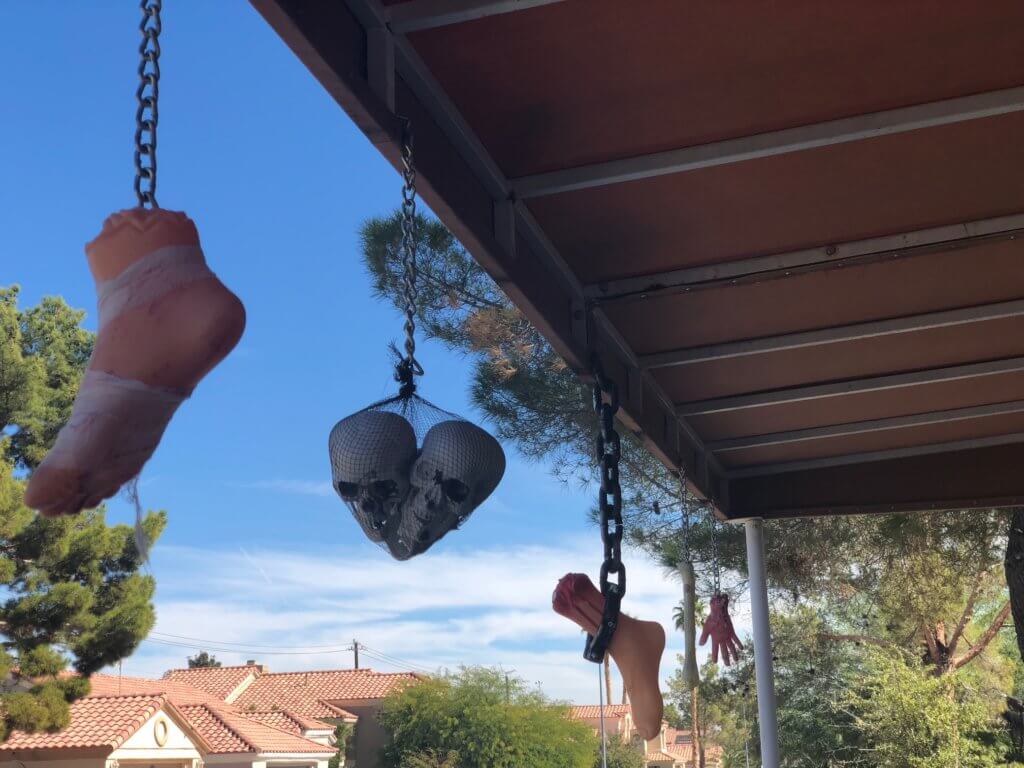 I wanted to start by showing you the front of my house and the driveway. I am completely obsessed with the lights, there is two of them. One on each side of the driveway. The coolest part of these lights is that at night the light is red.
This is my favorite part of all the decorations. I'm not really sure what this structure is. It seems to be a fountain, but it hasn't worked since we moved in. However, it is great for making this amazing spider web. If you have a real fear of spider, you might not like walking by my house at night.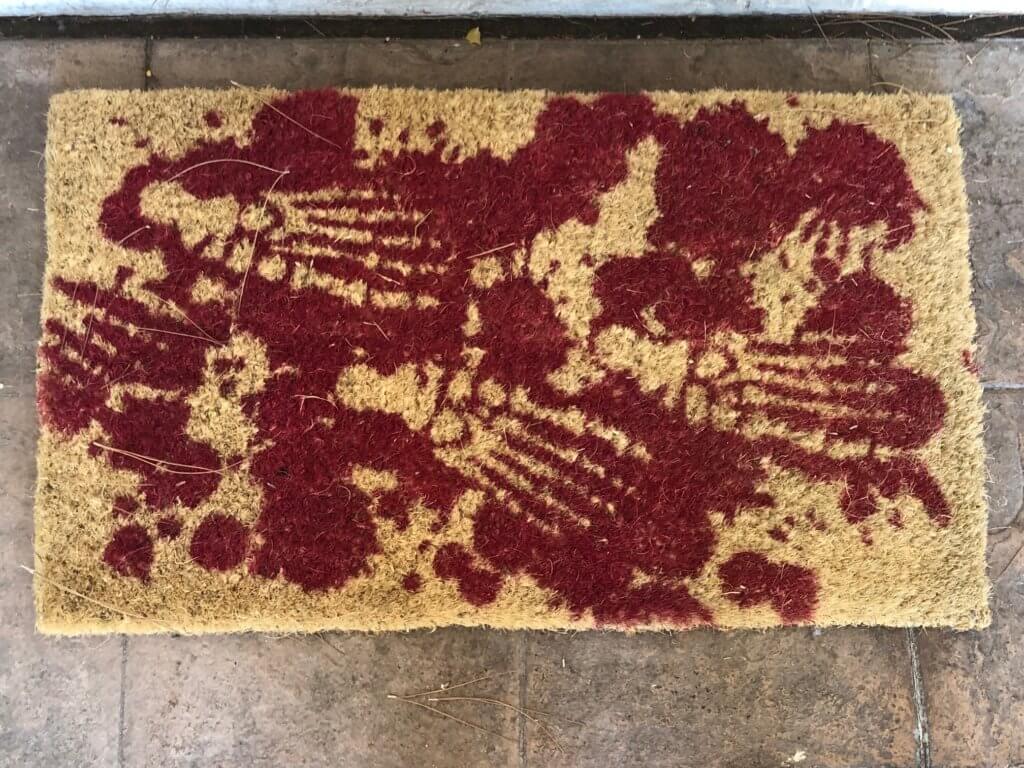 The last two bits of outdoor Halloween decorations is this little creepy skull on the tree right next to my front door, and this "bloody" door mat. The skull's eyes light up and flash color. Surprisingly, DJ loves the door mat. He really just loves Halloween, and to go around calling everything spooky.
I can't wait to show you in December both my indoor and outdoor Christmas decorations!
You can check out DJ's Mickey Mouse themed party decorations here.
Do you decorate for Halloween?