Spring Clothing Haul (Preschool Age)
Spring and warm weather is right around the corner. Especially here in Vegas where the weather is already reaching 70 on a good day. I thought this would be the perfect time to get started on their spring wardrobe and share with you all this spring clothing haul. I love all these pieces. They can be worn in a way that is still good for a bit of the chillier weather. They can also wear these pieces all summer long. This haul is all from Rockets of Awesome*. One of the things I love is that while I got the smaller sizes on their site all of these items of clothing run from a size 2 through 14.
* Disclaimer: This post contains affiliate links. I may earn a small commission at no additional cost to you.
Brooklyn
Outfit #1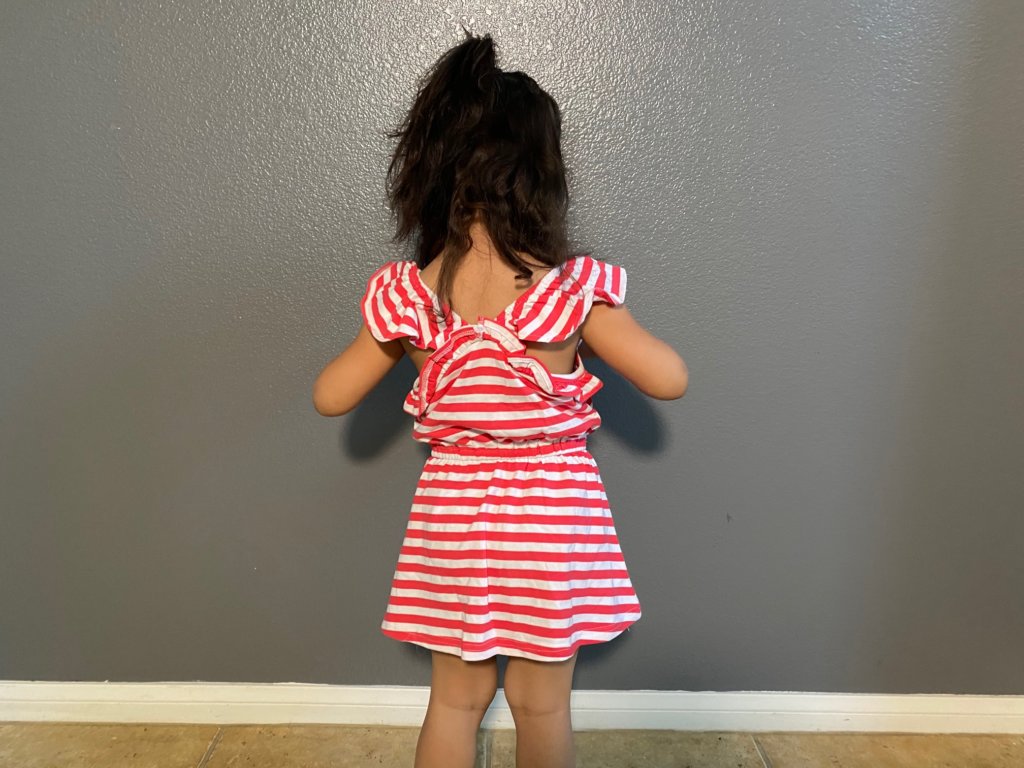 While I was scrolling through the website, Brooklyn saw this dress and fell in love. I got it in a size 4 based off of size chart. She is sized where she would be just fitting in size 3 or have room to grow into size 4. I decided to go with size 4 in order for it to fit until it gets cooler again here in the winter.
Outfit #2
Ruffle Short
Color: Black
Size: 4
$24.50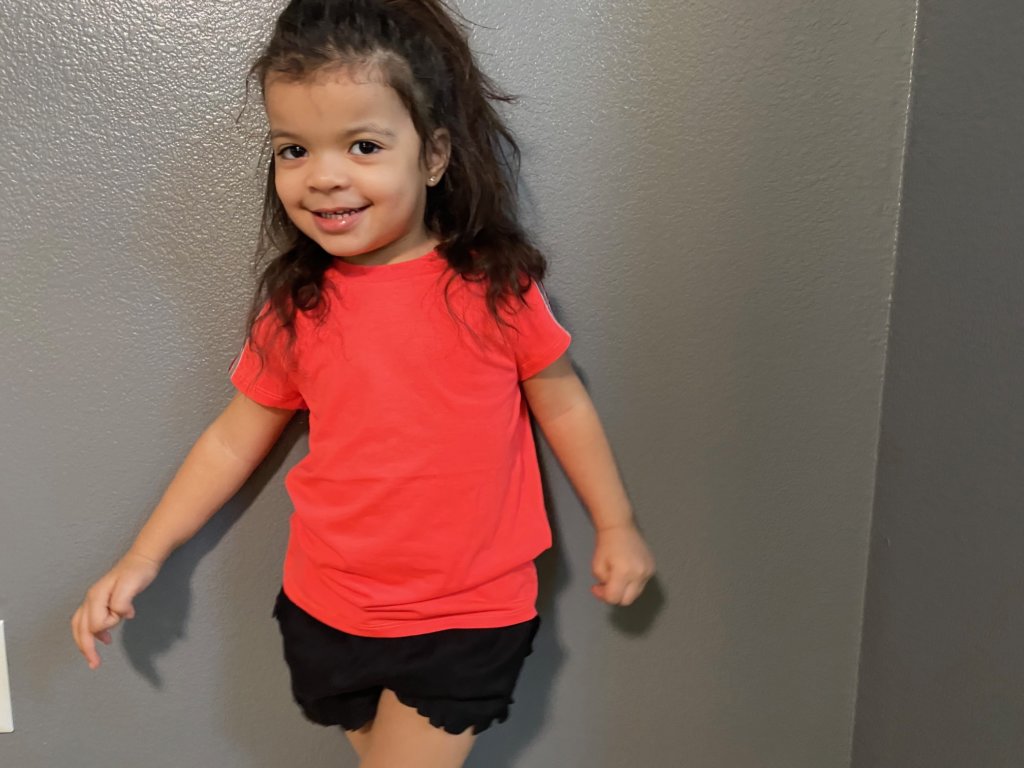 I love this outfit. It can easily be warmed up by switching out the shorts for pants, or throwing on a sweater. The quality of both the shirt and shorts are extremely nice. They don't feel thin or poorly made. Brooklyn loves the detail on the shoulder. The shorts can be paired with basically any top.
DJ
Outfit #1
Summer Icon Tee
Color: Medium Hthr Grey
Size: 4
$22.50
I absolutely love both piece of this outfit. The tee is adorable and has such a fun print. DJ loved pointing out the different objects. The shorts are amazing quality. I knew they would be, because we already own a pair of their jeans. The tee can be pair with jeans or joggers in cooler weather. The shorts can be paired with any top. DJ was definitely loving this outfit.
Outfit #2
Single Player Tee
Color: Heather Engine Red
Size: 4
$19.50
DJ was also obsessed with this shirt. He said he loves it, because it has "video games" and a thumbs up. He's wearing the same shorts as the last outfit. This is another shirt that I could pair with some jeans if it is cooler outside.
I hope you liked this mini spring clothing haul. I'll most likely be doing another one as we get closer to spring and it starts to warm up here. In addition, I'll have this clothing haul up on my YouTube channel soon with video of them in their outfits. I'll be posting more picture of them in these outfits this week on Instagram. There is one of DJ in particular that I cannot wait to share with you all. Be sure to follow me on Instagram so you don't miss it.
Check out my last clothing haul and my most recent blog post about preparing for Kindergarten!
Where do you like to shop for clothes for spring?