Family Friendly Las Vegas: Uptown Jungle
I haven't done a post in my family friend Las Vegas series in a while. I'm really excited to jump back into it.  I am a part of the Uptown Mom Squad which makes me an Uptown Jungle ambassador. That means that I am lucky enough to have been given a Family Membership to Uptown Jungle in Henderson.
Uptown Jungle is located at 25 South Stephanie Street, Henderson, NV 89012. You can find info on their hours here, because they do different events on certain days that have different prices. For example, they have something  called Uptown Tot which we have gone to before. They also have a homeschool special on Tuesdays. If you don't go during one of their special events or have a membership the pricing is as follows: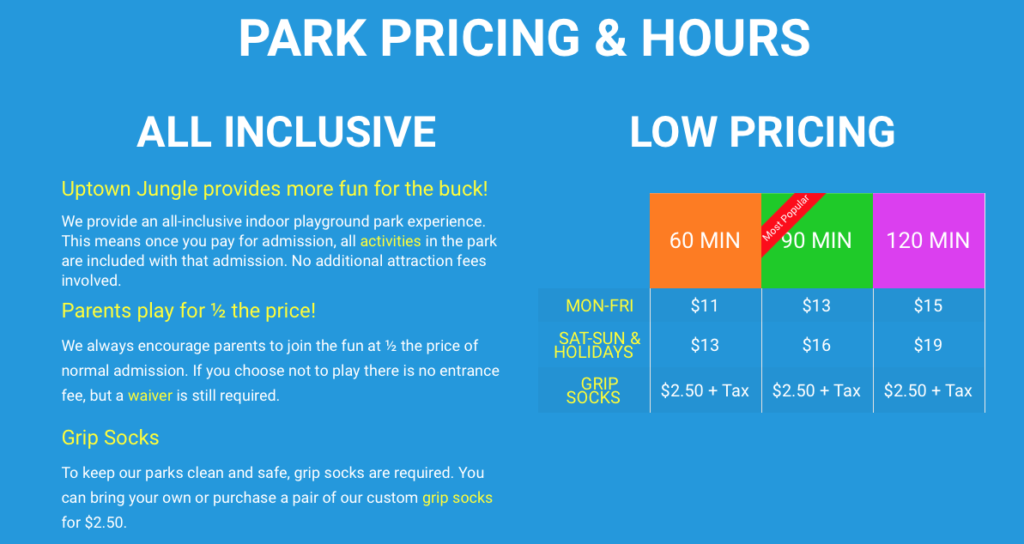 I highly recommend getting a membership, because you don't have to pay every time you go. In addition, their discounts on certain things while you're there. You can get a membership at the location or online. Make sure to use my code SAMANTHA15 for $15 off your first month of membership! I have a family membership. It makes more sense, because I have two kids. Plus, we get to bring a friend with us if we want every visit using a buddy pass.
There is so many different attraction for all ages; however, we spend our time in the Tot area. The rest of the indoor playground has the following: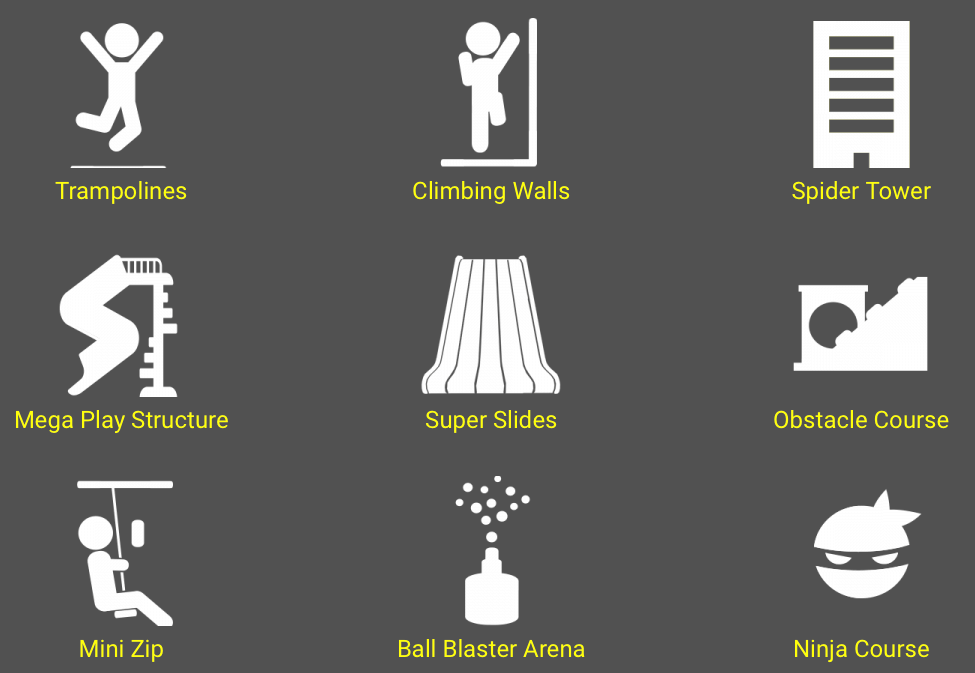 The Tot area has a lot of fun different things to play on/with. DJ's favorite things are the trampoline and the pretend pool.
Brooklyn loves the slides and the block area. Her favorite part of block area is thing where you put the block on this conveyor and spin a wheel to bring the conveyor up to drop the block.
In addition, there is an obstacle course, rock wall, and a several other fun things for kids five and under to play on.
All in all, this is an incredibly fun place for kids of all ages to go to play. Honestly, I loved to take DJ and Brooklyn before I was part of the Uptown Mom Squad. I highly recommend to go check it out. You won't regret it.
Don't forget to check out my last blog post and another family friendly Las Vegas post!