Three Back to School Outfits
Back to school is around the corner here in Las Vegas. I'm pretty sure in other areas as well. I was so used to school starting after Labor Day from when I lived in NY, but here it's different. We are doing homeschool Pre-K for DJ, and I'm still deciding when I want to start. Even though we are doing homeschool for Pre-K I wanted to go back to school shopping for him. I wanted him to get just as excited for new things for school like I used to. I decided to check out Rockets of Awesome to create some cute back to school outfits. Everything was purchased in a size 4. This way he has room to grow into the clothes this year.
3 Back to School Outfits
Outfit #1
Shirt:  Indigo Varsity Raglan Tee $19.50
Pants: 5-Pocket Knit Jean $29.50
I love this outfit. It's so casual for everyday or a trip to do something outside. The jeans are amazing quality as well. They are soft and stretchy!
Outfit #2
Shirt: Splatter Polo $22.50
Pants: 5-Pocket Knit Jean $29.50
This is definitely an adorable shirt. David used to always wear polos when we first started dating. Now every time I see a polo in DJ's size I have to buy it. I love how fun this shirt is. It is pretty long, because size 4 is still a little big on him. The length made it perfect for tucking in. I love this shirt for going out somewhere like the Discovery Children's Museum or out for lunch.
Outfit #3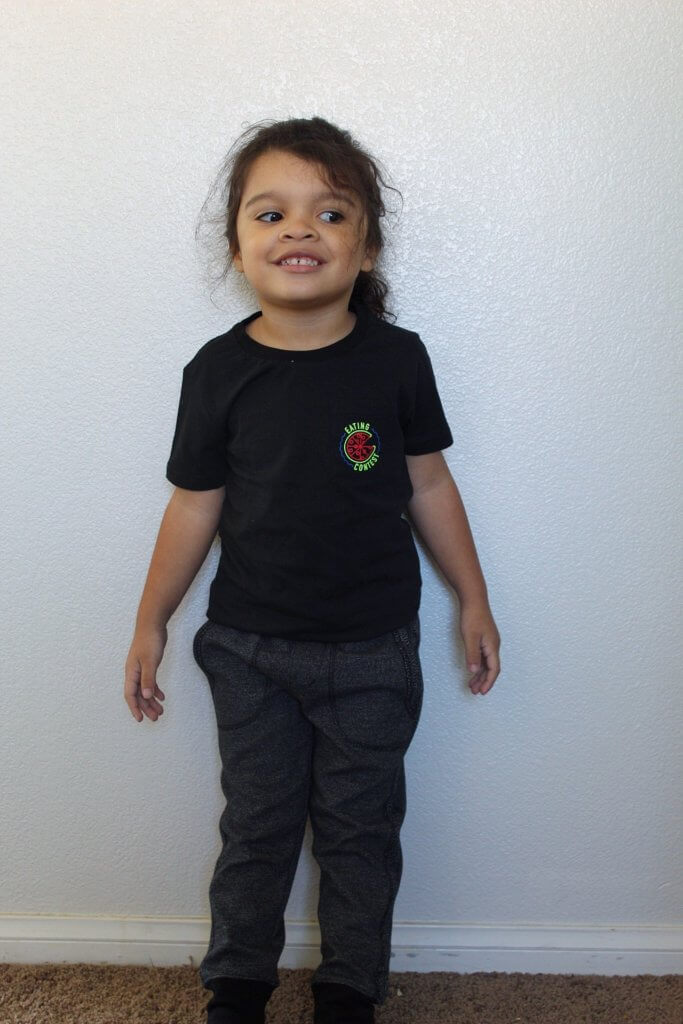 Shirt: Pizza Pocket Tee $19.50
Pants: Birdseye Jogger $29.50
This is DJ's favorite outfit. He loves pizza. As soon as he saw it he said, "Mommy I love pizza! I love making pizza! I need to wear it when we make our pizza!" (You can see our pizza recipe here.) I love this entire outfit. It's so relaxed and causal. The entire outfit is soft and feels like great quality.
All in all I definitely love these three back to school outfits for DJ, and he definitely loves them too. I'm going to be shopping on Rocket's of Awesome's website again!
Have you gone back to school shopping yet? Where do you like to shop?