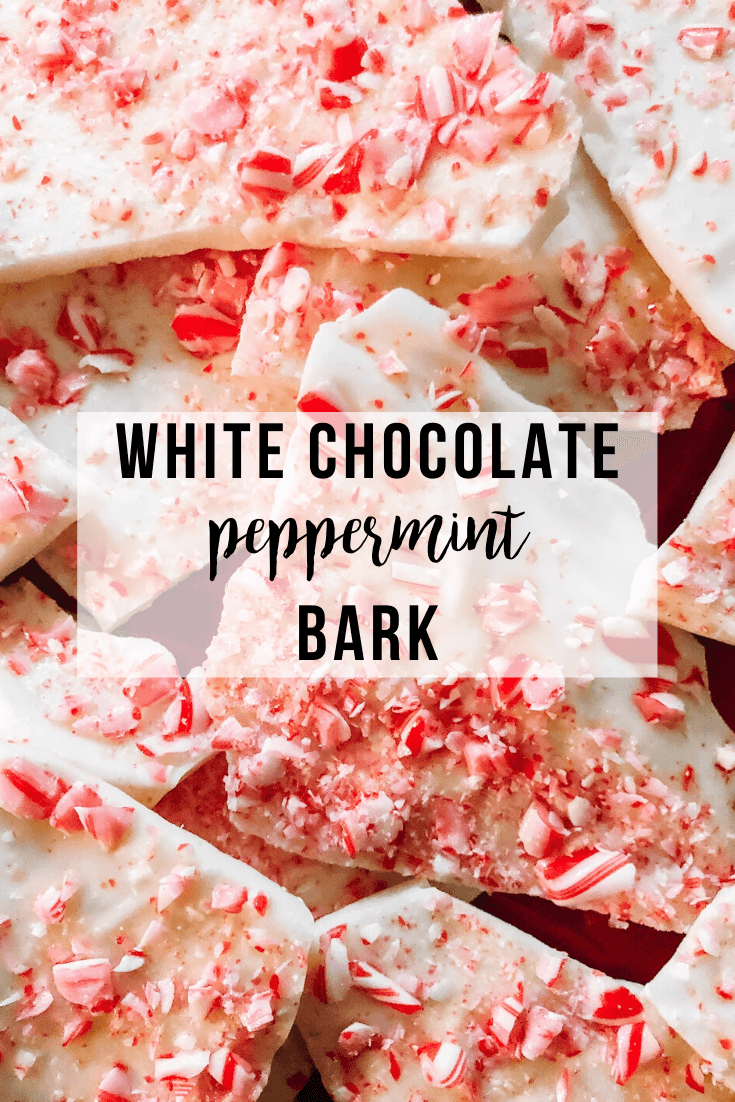 White Chocolate Peppermint Bark
Welcome to Blogmas day six! I'm today with another recipe post. Actually, I'm back with another chocolate and mint recipe post. Today I'm sharing with you my white chocolate peppermint bark recipe. I know I say everything I make it simple or easy; however, this time I mean it. It only takes two ingredients to make this. It's so delicious that you won't be able to put it down. I said last time I only like a little bit of mint with chocolate, but this is the exception. Somehow the mix of the white chocolate and candy cane together just works so well.
Disclaimer: This post contains affiliate links. I may earn a small commission at no additional cost to you. For more information please check out my sidebar
Items Used:
White Chocolate Peppermint Bark
First things first I put ten mini candy canes in a ziploc bag, and crushed them with a rolling pin.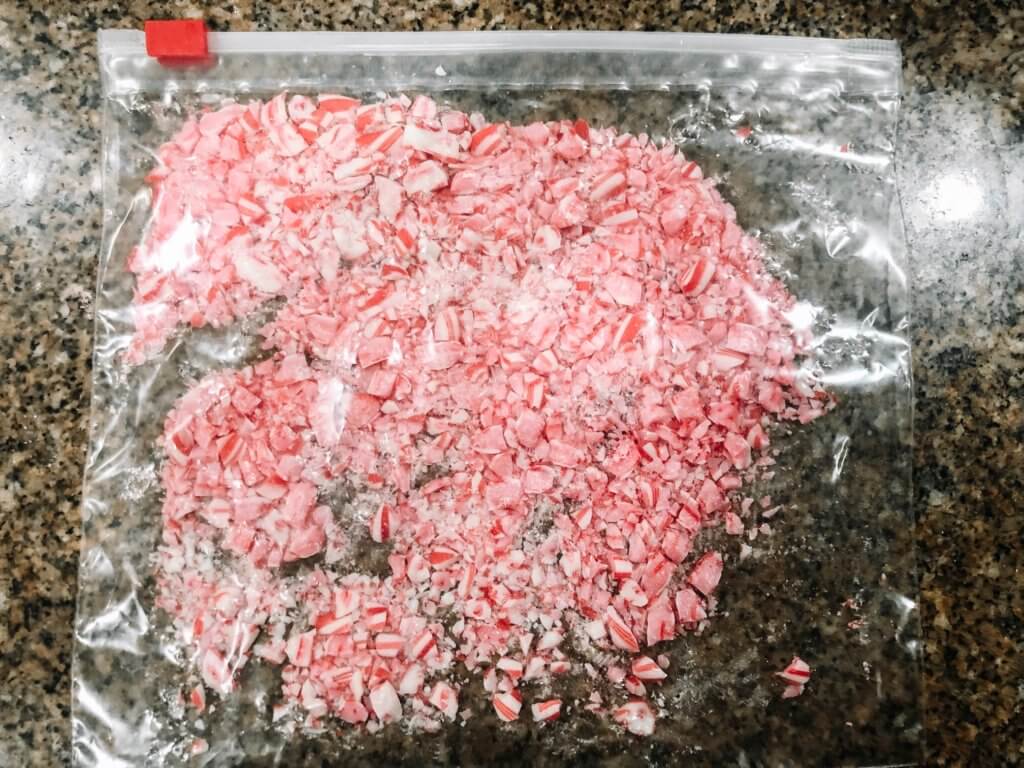 Second, I melted the white chocolate chips in the microwave. You can use any type of white chocolate you want. I microwaved the chips in thirty-second intervals, making sure to stir each time, for a total of ninety-seconds. Once the white chocolate was melted I put I spread it evenly on a parchment lined cookie sheet. I topped the melted white chocolate with the crushed candy canes, and put that in the refrigerator until it was hard.
Lastly, I removed the bark from the parchment and broke it into pieces. I found just letting it drop on to the cookie sheets gave the best results for different sized pieces. However, it is really up to you how you want to break it. No matter how you break the bark the end result is beautiful and festive.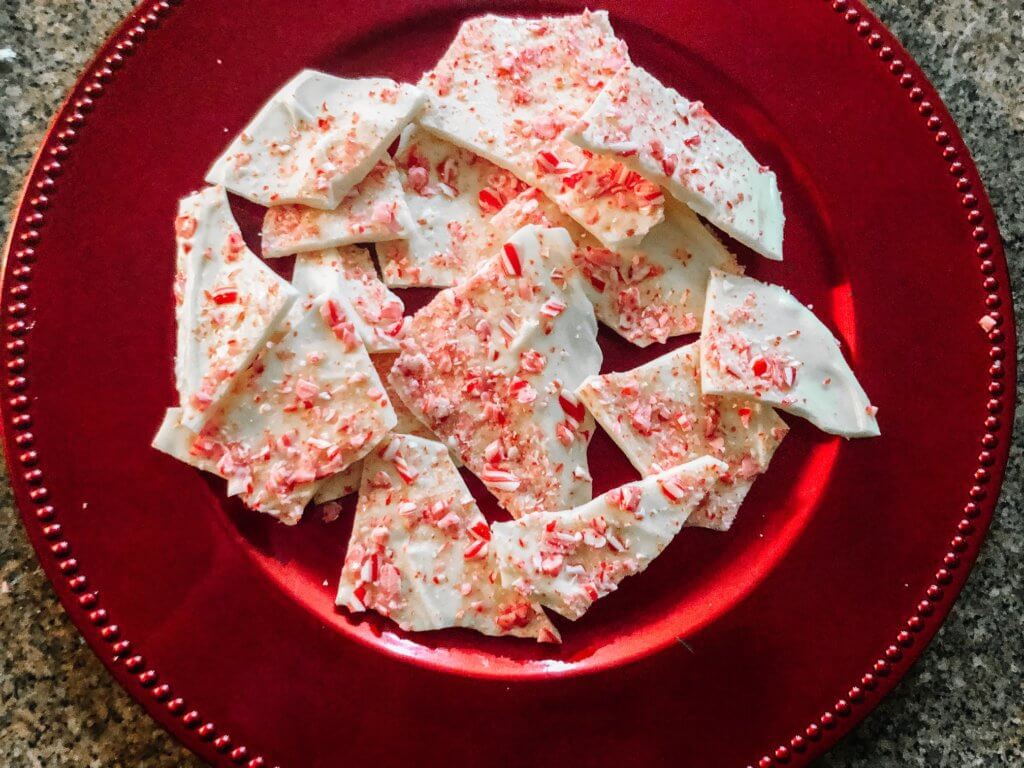 Make sure you check out the rest of my holiday content and recipes! Also, don't forget to check back everyday until Christmas for more Blogmas posts.
Do you like peppermint bark? How do you make yours?

White Chocolate Peppermint Bark
Ingredients
1 12 oz bag white chocolate chips
10 mini candy canes
Instructions
Put candy canes in a ziploc bag and crush.
Put white chocolate chips in a microwave safe bowl. Microwave in 30 second increments, stirring in between, until melted (approximately 90 seconds).
Spread melted white chocolate evenly on a parchment paper lined cookie sheet.
Top with crushed candy cane.
Refrigerate until white chocolate hardens.
Remove white chocolate peppermint bark from parchment and break into desired size.
Enjoy!
http://thevegasmom.com/white-chocolate-peppermint-bark/