One "ingredient" that is a staple in my house is Dominican sofrito. My husband is Dominican, and his family uses it to season all different kinds of meat. His family doesn't actually call is sofrito, they call it sazon.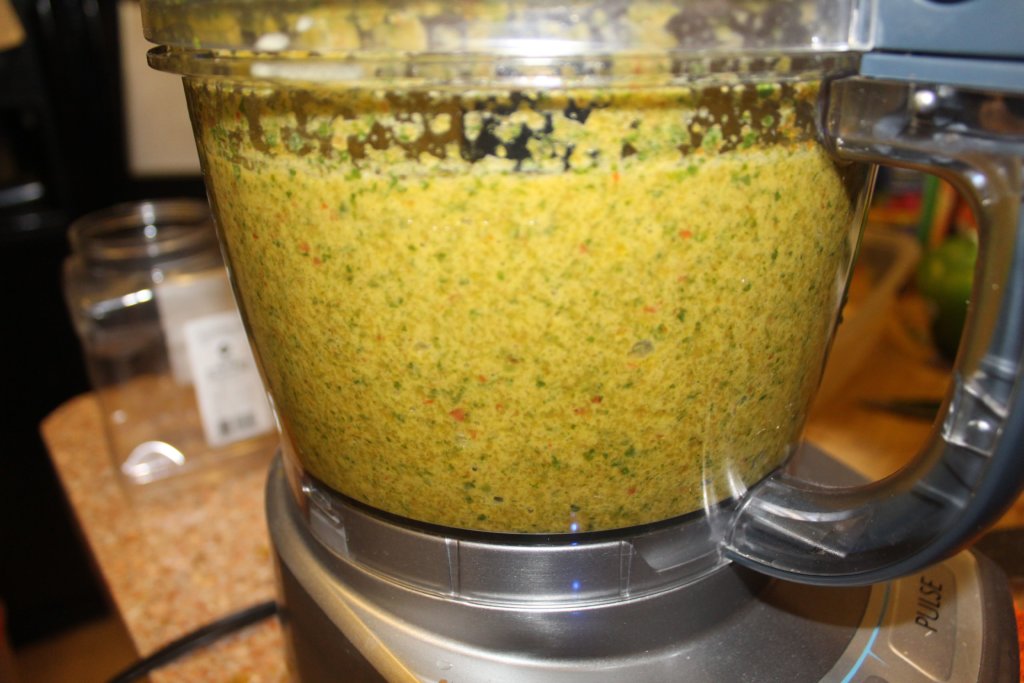 This post contains affiliate links. I may make a small commission at no additional cost to you. For more information check the sidebar.
The Process:
I start out my chopping up all the ingredients, except the cilantro, garlic, Goya packet, and one stalk of celery. My husband likes to use the stalk of celery to push the ingredients down.
Once everything is chopped, I add the peppers, onions, garlic, celery, and some of the cilantro into my Food Processor.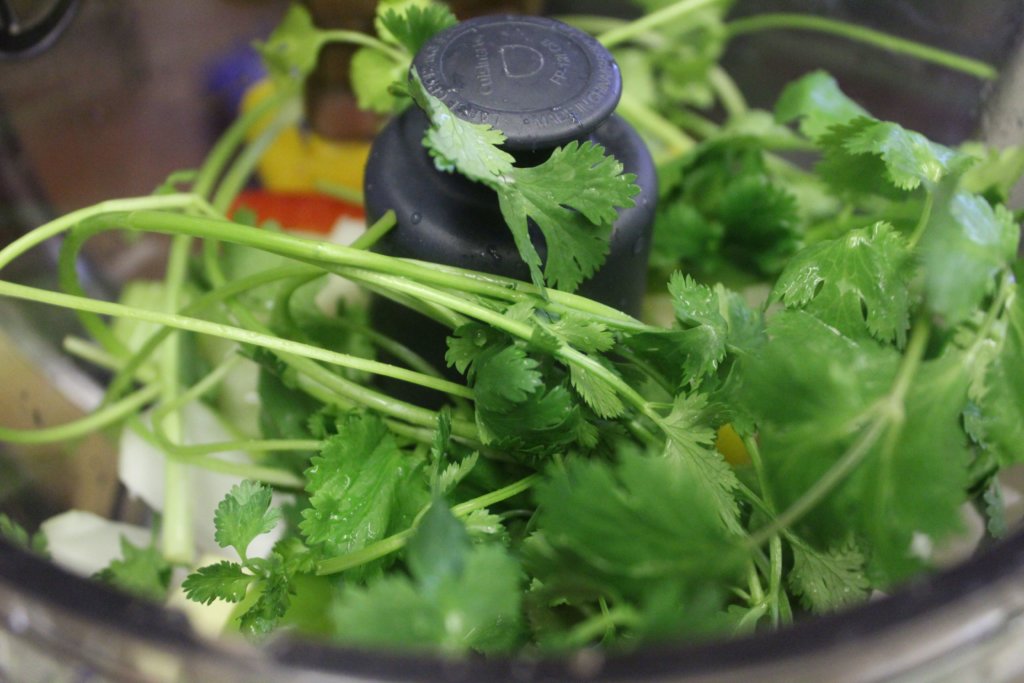 After those ingredients are in the food processor, I start to blend them together. I continue to slowly add the remainder of the cilantro in. Pushing the cilantro down with the last celery stalk. After all the cilantro is added, I break the celery into pieces and throw it into the food processor.
Once that is all blended together, I add the Goya packet.
Blend all together one last time, until fully combined. Move into a container to store.
Ingredients
1 Green Pepper
1 Red Pepper
1 Yellow Pepper
2 Onions
4 Stalks of Celery
1 Bulb of Garlic
1 Bunch of Cilantro
1 Packet of Goya Sazon
Instructions
Chop all ingredients, except cilantro.
Slowly add ingredients to food processor.
Add Goya packet, continue to blend in food processor.
Once fully combined together, a grainy liquid texture, add to container to store.
http://thevegasmom.com/dominican-sofrito/
Have you ever made sofrito before? Let me know in comments. I hope you try this recipe out. If you do let me know. I would love to know what you think.