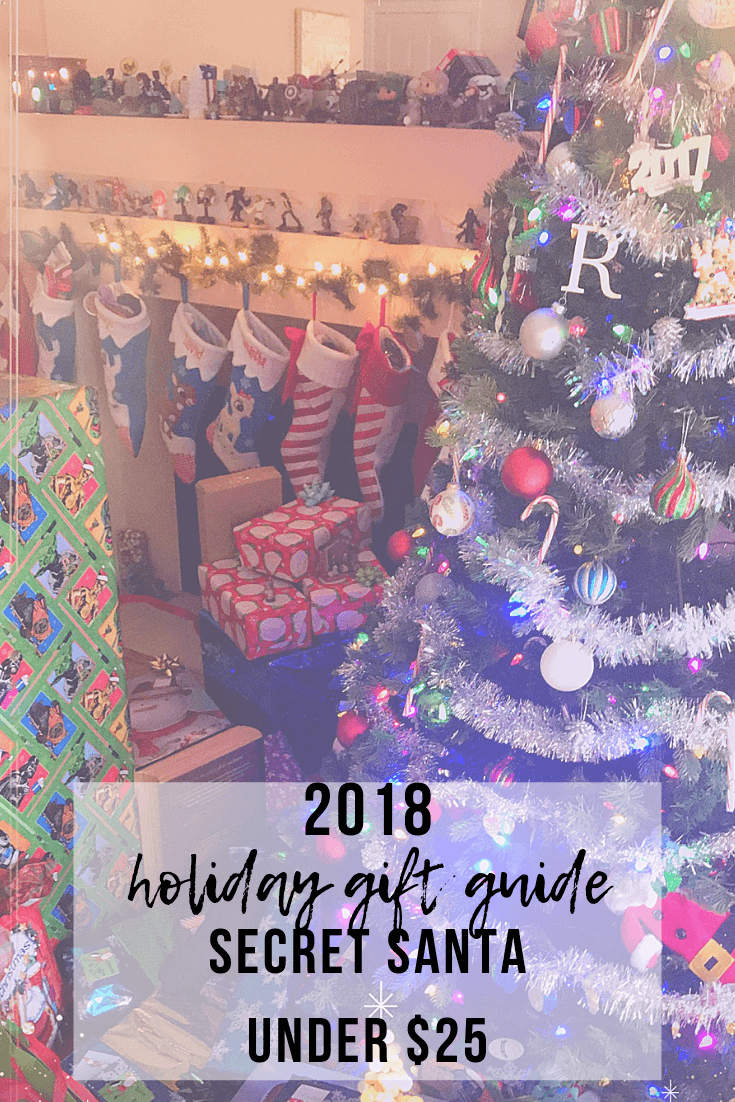 2018 Holiday Gift Guide Secret Santa (Under $25)
Welcome to day 9 of Blogmas! This is my final gift guide; my 2018 Holiday gift guide secret santa for under $25. I have found that other than shopping for the men in my life, secret Santa can be difficult. You have a certain budget and a lot of the times you don't always know the person that well. I hope this list helps you find a great gift.
This post contains affiliate links. I may earn a small commission off of your purchase at no additional cost to you. 


This is for the plant lover. Either you know for a fact they love succulents and plant, or you see them on their desk already. Personally, I think they're adorable lights. Maybe even too pretty to light.
This is for someone who you know love to pamper themselves.
When all else fails, I feel like this gifts would not.
The tea lover in your life would love this. It's perfect for drinking loose leaf tea at work or just on the go.
Another secret Santa gift likely to be loved by all. Unless they're like my husband who hates chocolate.
This game is a classic. A great addition to anyone's collection.
This a bit over the $25, but it's such a great gift idea. It has 3 really original candies. I really love everything I have ever tried for Sugarfina, and I bet who ever gets this gift will too. It comes with the pumpkin pie caramel, champagne bears, and their sugar cookies dipped in white chocolate.
These are great, because you can cater the mug to whatever it is they actually like.
This is "the card game for pun lovers".
I hope you were able to find a great secret Santa gift out of these. I know I found some great gifts while making these seven gift guides. You can check out the rest of Blogmas here.
What is the best Secret Santa gift you've ever received?