3 Strawberry Summer Treats For Toddlers
I don't know about you, but strawberries scream summertime. Both DJ & Brooklyn love strawberries. I figured now would be the perfect time to start making strawberry related treats for them. Everything I've made is extremely easy. Here is my list of 3 strawberry summer treats for toddlers.
3 Strawberry Summer Treats For Toddlers
Strawberry Vanilla Rice Krispies Treats
1 10 oz bag strawberry marshmallows
5 Cups Rice Krispies cereal
1 tsp Vanilla Extract
1/4 Country Crock (you can use anything, this is just what I had on hand)
Melt butter/country crock in a pot.
Pour butter into a large bowl.
Mix marshmallows into butter until almost smooth.
Add vanilla into mix.
Add rice krispies cereal, and stir until fully coated.
Flatten mixture down. (I used a baking sheet so they didn't come out perfect)
Once cool, cut as desired.
Chopped Berry "Salad"
Strawberries
Blueberries
Blackberries (I only added blackberries to Brooklyn's bowl)
Chop all three berries into small pieces (DJ loves to eat everything with a spoon).
Add into a bowl.
Strawberry Apple Ice Pops
Smash/muddle Strawberries.
Add strawberries to ice pop molds.
Pour apple juice into molds.
Freeze. Once frozen, enjoy!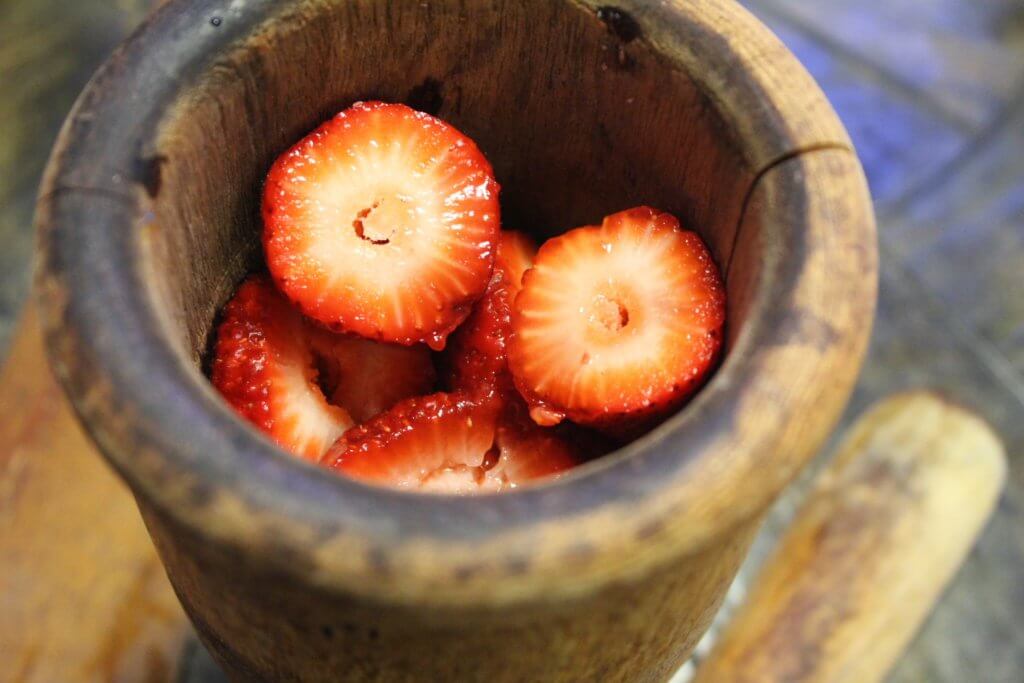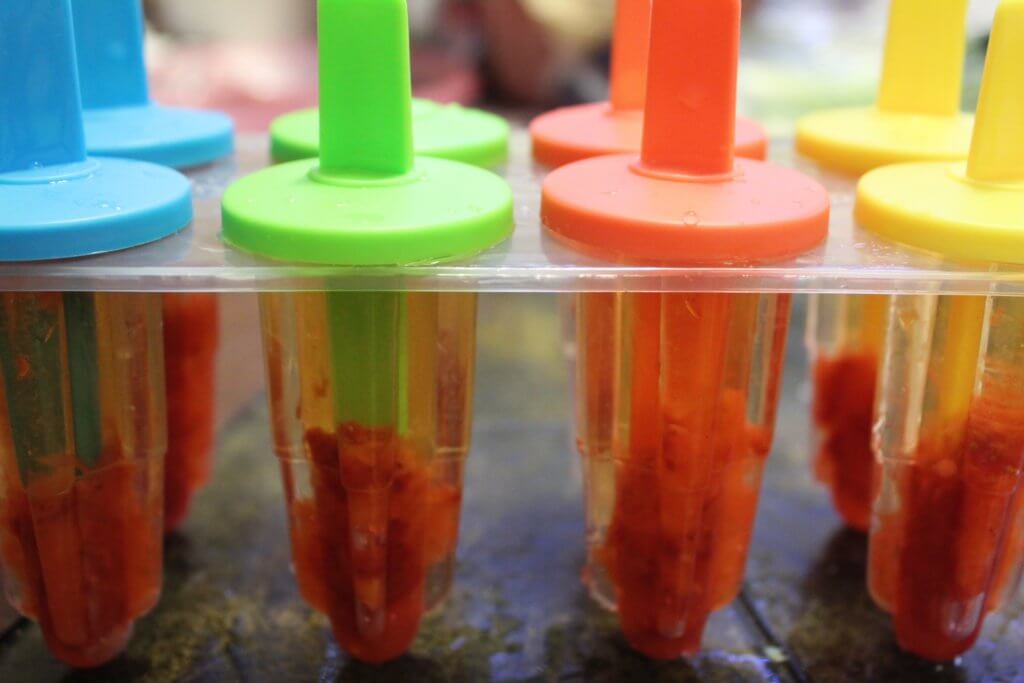 These are probably the easiest "recipes" ever. I don't even think I could call these 3 strawberries summer treats for toddlers recipes. Both my toddlers love them though!