6 Easter Outfits for Little Kids
We are around a month away from Easter, and I figured it was time to start looking into outfits for DJ and Brooklyn. However, with everything that's been going on with the coronavirus I decided that I'm going to my shopping online. I compiled a list of six easter outfits for little kids for you. There is three outfits for boys, and three outfits for girls. I chose three different stores and picked two outfits from each store. In addition, I like DJ and Brooklyn's outfits to semi-match, or at least hav the same color scheme. Which you will see down below.
Disclaimer: This post contains affiliate links. I may earn a small commission at no additional cost to you.
6 Easter Outfits for Little Kids
Amazon
As of this moment, this is my top contender for Brooklyn's Easter dress. I'd pair this with a cute pink headband, and shoes. I'm totally in love with how adorable and girly it is. It's definitely a Brooklyn kind of dress.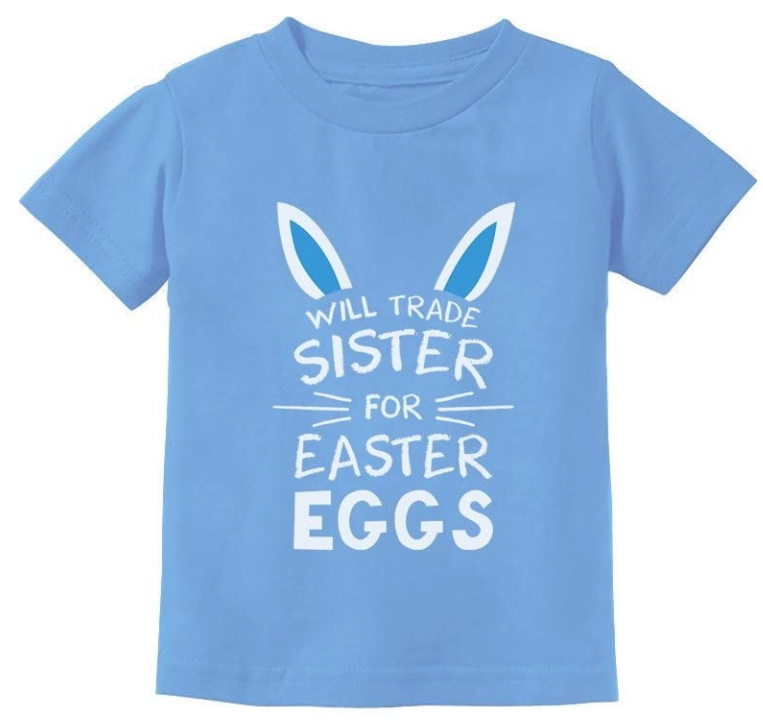 If I decide to go with this shirt, I'd pair it with jeans or DJ's chambray shorts from Rockets Of Awesome. In addition, this shirts comes in ten colors! That is awesome.
Children's Place
I mostly love this dress, because it has matching dresses for all ages from newborn to adult. In addition, it's really cute and can be worn all spring long.
This is such a cute combination. It's also available in all sizes from newborn to adults. I really love outfits that do that. I love a good family matching moment.
Gymboree
This dress is precious. Honestly, I just feel like it is so sweet. The bunnies give it an Easter feel without being overdone.
I'm leaning towards this outfit for DJ. I feel like it will match whatever I do end up going with for Brooklyn's outfit.
I hope you find something you like your little ones in this list. If not, I hope they lead you to something you like. You can check out
my last clothing haul here
. In addition, don't forget to check out
my latest post
.
Where do you like to shop for Easter or Passover outfits?