Family Friendly Las Vegas: Black Bear Diner
I'm back with another family friendly Las Vegas post. These are some of my favorite things to write about, because this is my city. Things are a bit crazy now with COVID-19, and I'm sure when the next time I'll be able to post one these. Black Bear Diner is one of my favorite places to eat in Las Vegas. It really reminds me of a New York diner, which in turn reminds me of home. Every time my Mom comes to visit we go there to eat.
Currently all non-essential businesses are closes in Las Vegas; however, Black Bear Diner is open for pick up and delivery. They were kind enough to let my family try one their new family meals. Their family meals feed a family of four. They range in price from around $19.99 for breakfast to $34.99 for dinner.
We got the Breakfast Combo Family Meal with a side of 4 sweet cream pancakes. It consisted of 8 scrambled eggs, 4 slices of bacon, 4 sausages, and hash browns. The Breakfast Combo Family Meal costs $29.99, and the side of pancakes costs $4.99. There was enough food to feed 4 adults and two young kids. It was absolutely delicious.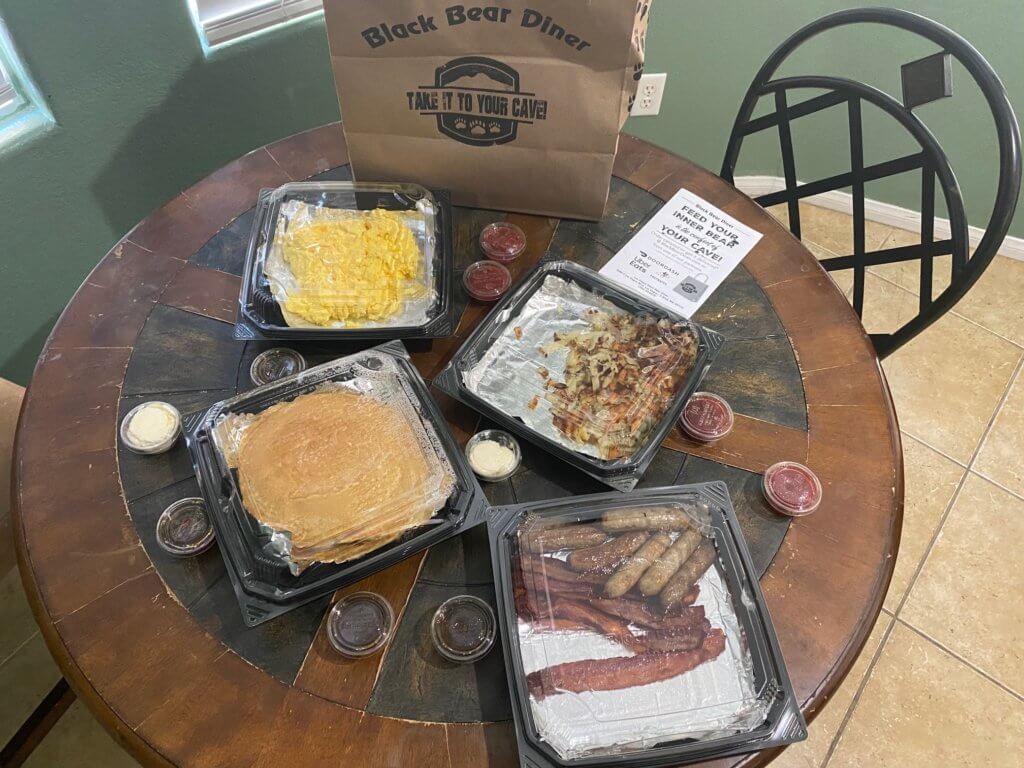 This made for a nice family breakfast, and a nice break for me from having to cook. DJ and Brooklyn were obsessed with the pancakes and bacon.
Black Bear Diner has four locations in the Las Vegas/Henderson area.
1. 2751 N. Green Valley Pkwy
Henderson, NV 89014
(725) 333-6805
2. 7680 Las Vegas Blvd S
Las Vegas, NV 89123
(702) 243-3575
3. 8565 W. Sahara Ave
Las Vegas, NV 89117
(702) 970-3706
4. 6180 W. Tropicana Ave.
Las Vegas, NV 89103
(702) 368-1077
In addition, you can check them out on Instagram and Facebook.
https://www.instagram.com/blackbeardiner/ https://www.facebook.com/BlackBearDiner/
Black Bear Diner is located all throughout the United states. Check out their website to see all their locations. I hope you all stay safe at home, and stay healthy. Let me know if you've ever gone to the Black Bear Diner, or if you plan to go. Don't forget to check out my last family friend Las Vegas post.
Are you still ordering food during the stay home orders?