Toddler Approved Cheddar Lasagna
Having an almost three year old means having a picky eater. I remember the days when he would eat whatever we gave him, just like Brooklyn now. One of the few things DJ is obsessed with is cheddar cheese. We try to add it to as many dishes as we can. The first time my husband made lasagna since DJ became a picky eater he wouldn't eat it. The next time he made it with cheddar cheese instead of the mozzarella, and he loved it. I know this isn't an authentic lasagna, but if that is what you want you can just substitute cheese. This is my husband's recipe for toddler approved cheddar lasagna.
Toddler Approved Cheddar Lasagna
The first few things that need to be done are boiling the lasagna shells, seasoning and cooking the ground beef, and heating up the pasta sauce. We seasoned the meat with garlic, a goya sazon packet, our dominican sofrito, salt, and adobe. You can use whatever seasoning you prefer in your ground beef. Another thing is don't forget to preheat your oven to 350 F.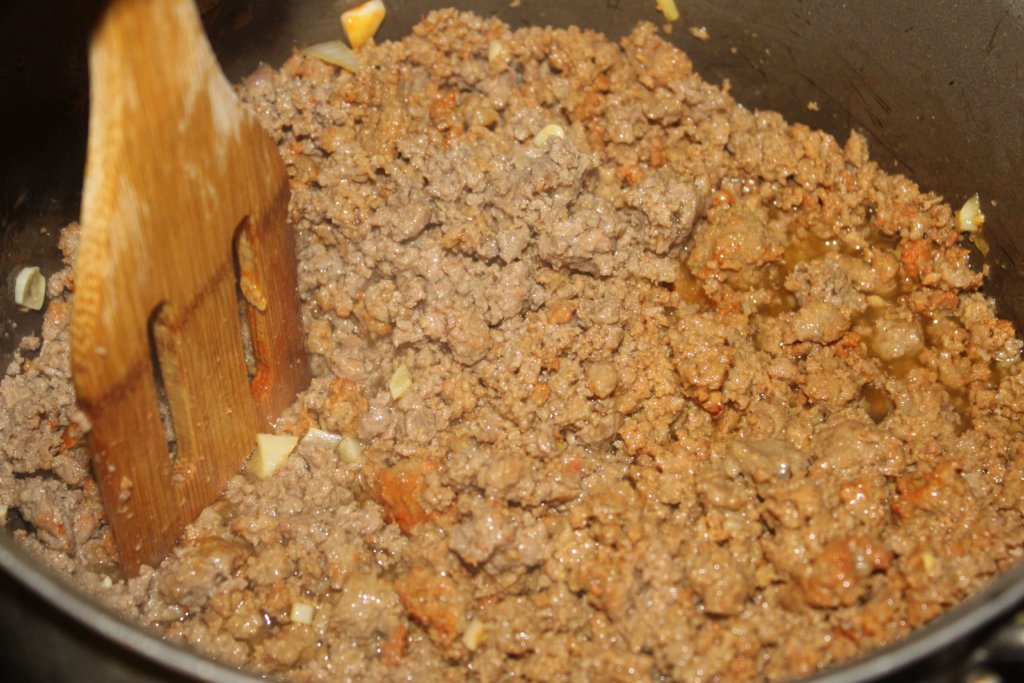 After everything is cooked you will start to assemble your lasagna. Start by putting a layer of the lasagna shells on the bottom on your lasagna pan. Follow that up with a layer of ground beef, sauce, ricotta, and finally cheddar cheese. Repeat that until you reach the top of the pan. Top the lasagna with more sauce and cheddar cheese.
Put into the oven until the cheese is all melted. This should take around 15-20 minutes. I would check every so often to make sure the cheese doesn't burn.
This was definitely a big hit in our house with our littles and us. I definitely can't wait for my husband to make this again!
Do your littles like lasagna? Do you have to alter recipes to fit your picky eaters taste?
Ingredients
1 Box of Lasagna Shells
1 or 2 LB Ground Beef (seasoned as desired)
1 lb Cheddar Cheese
1 small Ricotta
1 Jar Pasta Sauce
Instructions
Preheat oven to 350 F.
Bring pot of water to a boil, add lasagna shells.
Season and cook ground beef, drain out oils.
Cook Pasta Sauce in a pot.
In a lasagna pan put a layer of lasagna shells, followed by sauce, ricotta, and cheddar cheese.
Continue layering until you reach the top.
Top with extra sauce & cheese.
Bake in oven until cheese has melted.
http://thevegasmom.com/toddler-approved-cheddar-lasagna/