Homemade Blueberry Lemonade
I've really wanted to get back into posting recipes here once a month. They're one of my favorite posts to do. I love  everything else that goes along with it. I wanted to jump back in with a delicious yet easy recipe. Which is why I am sharing with you my homemade blueberry lemonade recipe. It is so easy to make, and it's delicious too. I am usually not a huge fan of lemonade you buy. I don't know what it is, but it has a taste I just don't like. Another thing I love is blueberries. I thought making a blueberry lemonade was going to be delicious, and spoiler alert, it was. This is definitely a new staple drink for the summer.
Items needed:
Muddle or Masher
Pitcher
Long Spoon
Pot
This post contains affiliate links. I may make a small commission at no additional cost to you. For more information check the sidebar.
Homemade Blueberry Lemonade
I wanted to mention one more time that this recipe is extremely easy. I started out by making a simple syrup. Simple syrup is made by heating up a cup of water and a cup of sugar. I heat that up until the sugar is fully dissolved. Once the sugar is dissolved I take it off the heat and let it cool.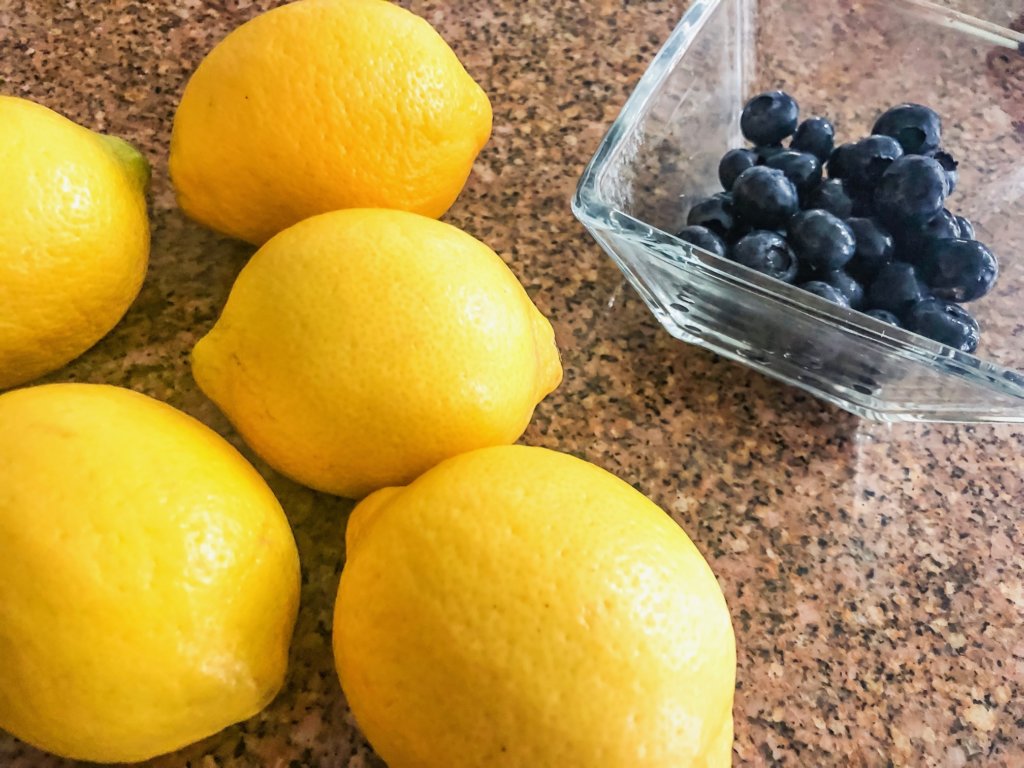 Next I juiced 5 lemons, which made around 3/4 cup of lemon juice, into a measuring cup. I added the cup of blueberries to the bottom of the pitcher and mashed them down a little. The lemon juice is then added to the blueberries. I stir that together, and it gives the lemon juice a beautiful pinkish purple color.  Once that was combined together I slowly added six cups of water. I added the water one cup at a time. Adding the water one cup at a time until it was as strong or weak as I wanted. Finally, I added the cooled down simple syrup. I added about 1/2 cup of simple syrup, but I could have made it sweeter if it was only me drinking it.
That's really all there is to the recipe. It is super simple, like I mentioned a few times earlier. Make sure you check out my churro bites or NY style pizza recipe!
Do you like lemonade? What's your favorite lemonade?

Ingredients
5 Lemons, juiced
1 C Blueberries
6 C Water
1/2 C Simple Syrup
Instructions
Make simple syrup- bring 1 cup sugar and 1 cup water to a boil. When sugar is dissolved take off heat and let cool.
Juice 5 lemons.
Put blueberries into the bottom of pitcher and mash down.
Add lemon juice.
Add 6 cups of water.
Add simple syrup.
Stir all together & enjoy!
http://thevegasmom.com/homemade-blueberry-lemonade/