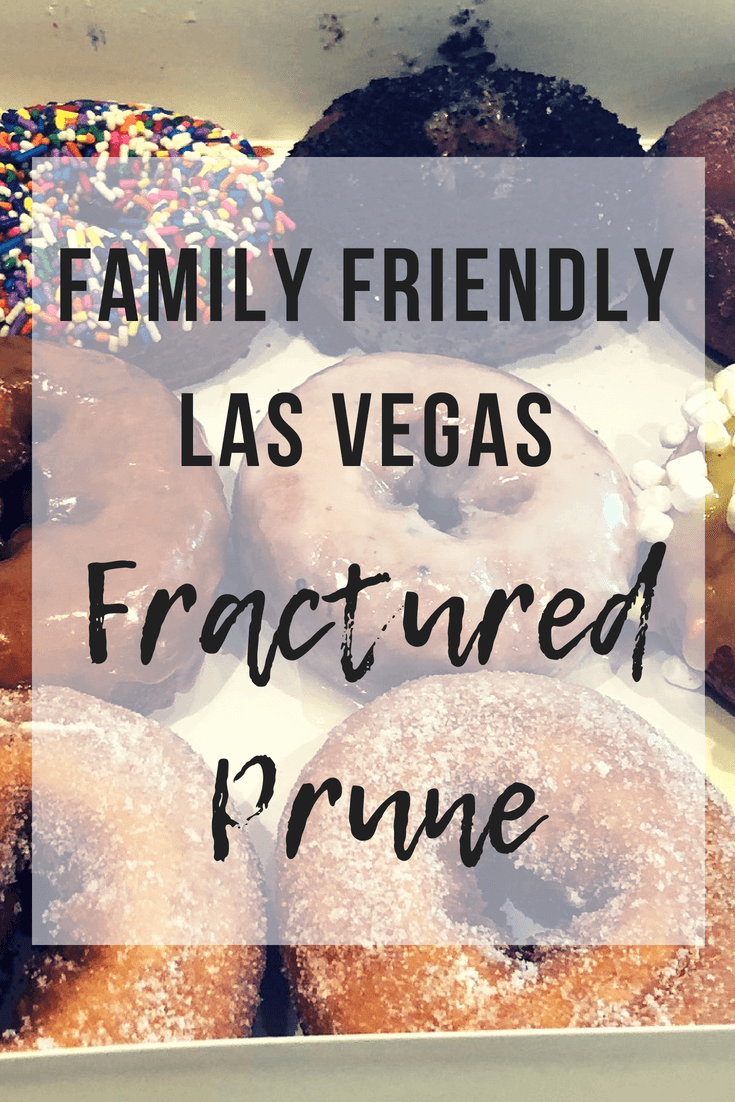 Family Friendly Las Vegas | Fractured Prune
A few weeks ago I had the opportunity to finally go the Fractured Prune. I definitely believe that coming here is a must, especially if you're like me & my little ones, and LOVE donuts. Fractured Prune's donuts are delicious. I was so impressed.
They make all donuts to order, however you want. You fill out a sheet with how many donuts you want. You can choose from their list of options or customize them however you see fit with the glazes and toppings that they have. I'm actually so upset that somehow I misplaced our sheet, and can't find the picture I took.
I tried at least one bite of every donut we purchased, and even the one I wouldn't normally like (banana glaze with marshmallows) I still enjoyed. It tasted like banana runts! My personal favorite was kettle corn! I didn't even think I'd like that one that much. DJ and Brooklyn split a donut with vanilla glaze & rainbow sprinkles. I got David a Bacon Bomb that was light on the glaze & light on the sugar!
Fractured Prune is a little far from the Las Vegas Strip, if you're here on vacation, but if you're renting a car I really believe it's worth the drive. I'll be bringing all my friends & family here when they come to visit, and it's even further from than it is from the Strip.
Fracture Prune's address is 9460 W Flamingo Rd, Las Vegas, NV 89147. Their phone number is (702) 754-3231 & you can visit their website here.