Gordon Ramsay's Hell's Kitchen
This past Valentine's Day David surprised me with a trip to Hell's Kitchen. We both love Gordon Ramsay which made this one of the best surprises. David has definitely watched more than me, I'm pretty sure he has watched every single season. I'm a few seasons behind.
When you first walk up you see the Hell's Kitchen symbol. The wall when walk through the doors has photos of all the past season's winners. The service was excellent and we didn't encounter one rude person in the restaurant.
I didn't get any pictures of the kitchen area, it was split down the middle red and blue just like the show.
The menu has many dishes that they serve on the show. I did the set menu for lunch (without wine) and ordered a drink called a Rum Donkey. My choices off of the menu below out of the first course was the pumpkin soup, it was absolutely amazing. They brought over a bowl with the chorizo, creme fraiche, and toasted pepitas in it & then poured the pumpkin soup on top in to the bowl once it was served in front of me. The beef wellington, which gave me serious vibes from the show, was incredible. The dessert, sticky toffee pudding, was one of the most delicious desserts I've ever had in my entire life.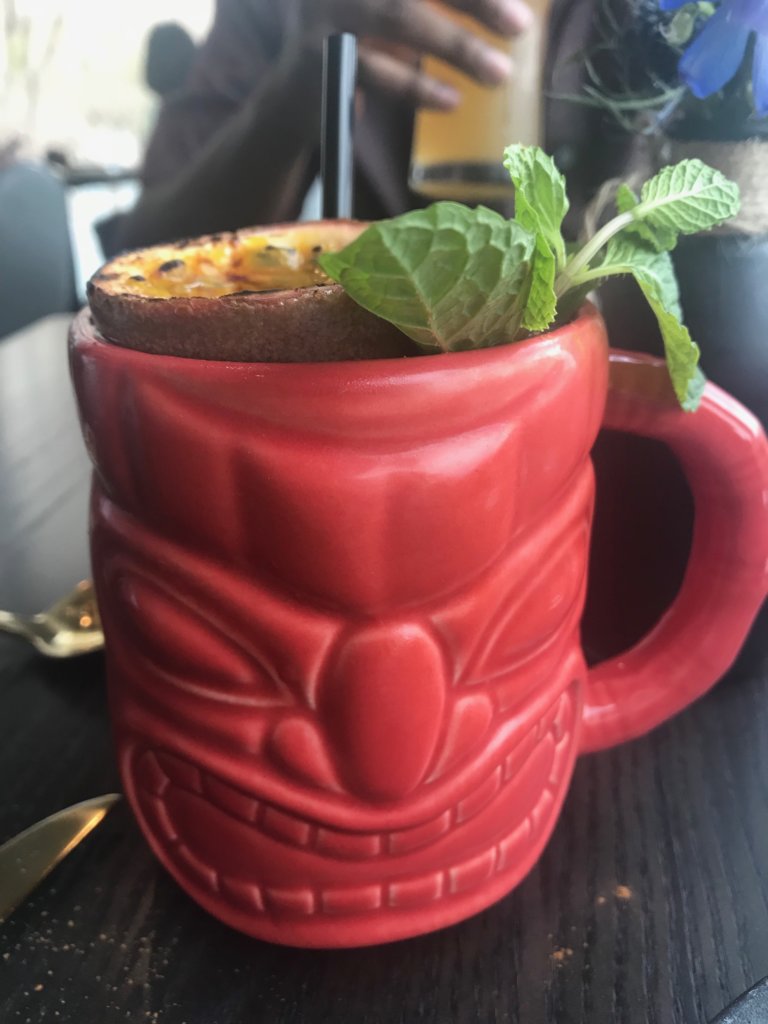 David got lobster risotto, which was obviously a must have from the show, and it was melt in your mouth amazing. David also ordered the Prime dry aged NY strip steak, which of course was on par with everything else on the menu that we had ordered… amazing.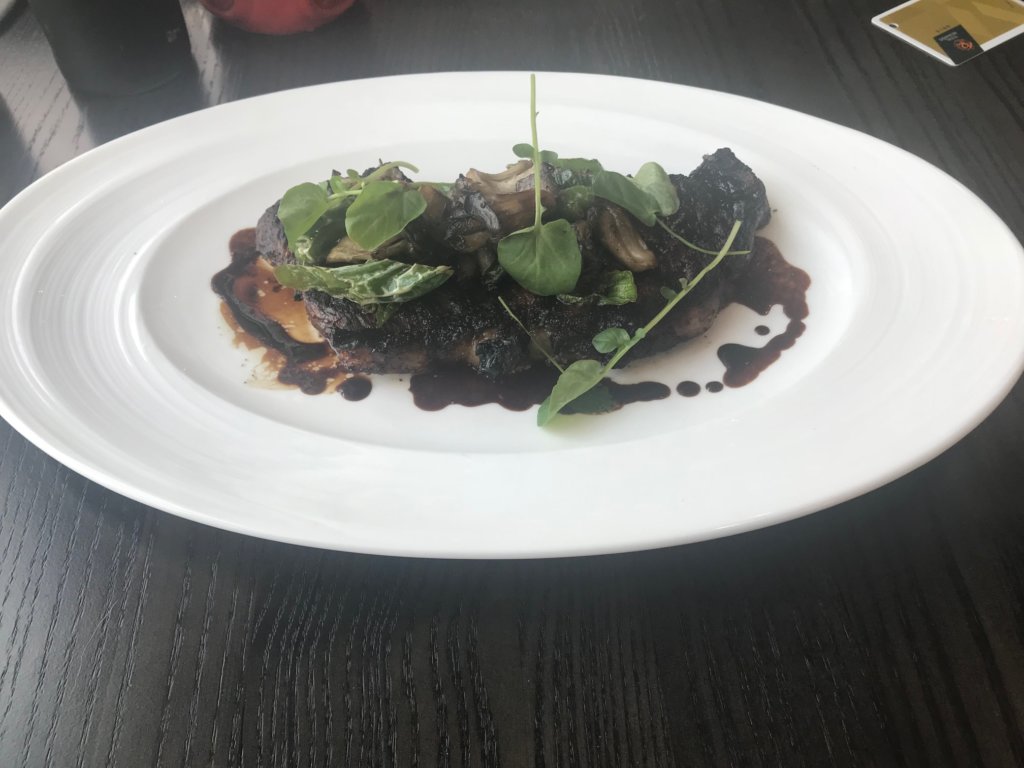 All in all I would give this restaurant 5/5 stars. I look forward to coming back many times and trying everything on the menu.
lunch menu | dinner menu | dessert menu | bar & wine menu