Children's Book of the Week: The Bad Seed
It's time for another children's book of the week! This week I'm going to be sharing The Bad Seed written by Jory John & illustrated Pete Oswald. As usual, I have this book through Kindle Unlimited. Sign up and get your first month free! The Bad Seed is definitely a bedtime favorite for DJ. Not only is the illustration gorgeous, but we love the story. DJ loves yelling, "I'M A BAAAAAD SEED!"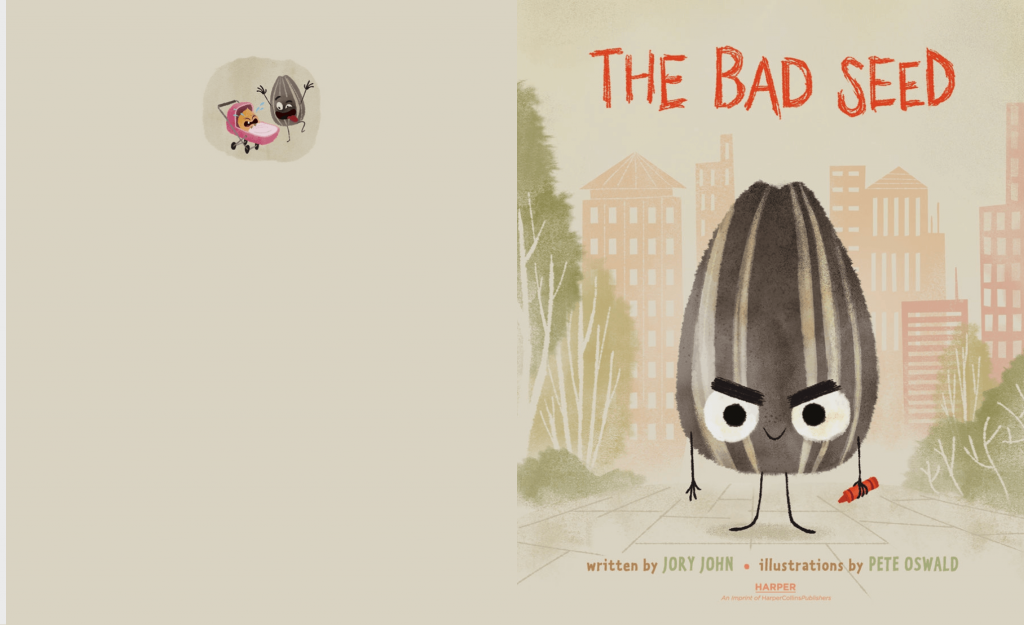 This book follows a "bad" seed. He starts off by explaining all the bad things he does. In addition, he explains why he is the way he is. He told us his life story, and why he became a "bad" seed. However, somewhere along the way this "bad" seed has a change of heart. He decided that he doesn't want to be a "bad" seed anymore. He wants to be happy. Is he good all the time? Of course not, however; he is trying to be good. Trying is all he really needs to do after all.
I love the message behind this book. I make sure we talk about it after we read it. It's extremely important for DJ and Brooklyn at ages three and four to know that while they do bad things sometimes that they are not bad. As long as they try each day to be kind and polite they are good. I think it's even more important on a rough day, because those are the days they need to remember that the most. This book is a great book to start reading to your kids as early as they can sit through it. For DJ and Brooklyn that would have been around age two. It's great for kids who can read themselves as well, because it's not difficult and they will most likely enjoy it.
Make sure you check out my last book of the week, and my latest blog post.
What books do you love to help teach kids about their actions?