Children's Book of the Week: Explode The Code primers
This week's book of the week is different from normal. Usually I post about books we are readying; however, this week I'm talking about a series of books I've been using to teach DJ how to write and phonics. The books are Explode The Code primers by Nancy Hall. There are three books in total. They're the primer books for her Explode the Code series.  I really wanted DJ to get a head start on learning how to write and say his letters correctly before Kindergarten started. Originally, I was doing them every single day. However, COVID got in the way. David started working from home, and things needed to be shifted around. Now we do it two to three times a week. He's almost finished with the second book, book B. Once he finishes he will move on to book C which is the longest of the three.
Explode The Code primers by Nancy Hall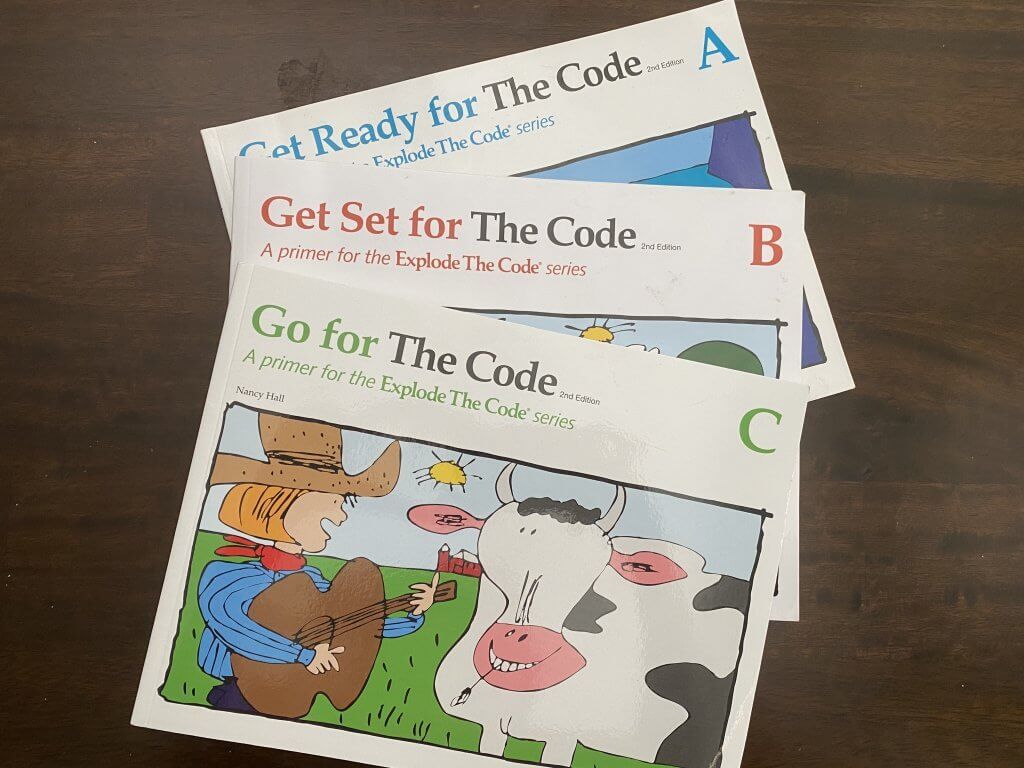 As I've stated already there are three book in the primer set. The first book is called Get Ready for The Code. It covers the letters b, f, m, k, r, and t. Book B is called Get Set for The Code, and covers letters p, j, h, s, n, and d. The third book is called Go for The Code, and covers c, l, w, y, v, z, q, and x. It is the longest out of the three. The first two books go over six letter, but the third one goes over nine. None of them have any vowels in them.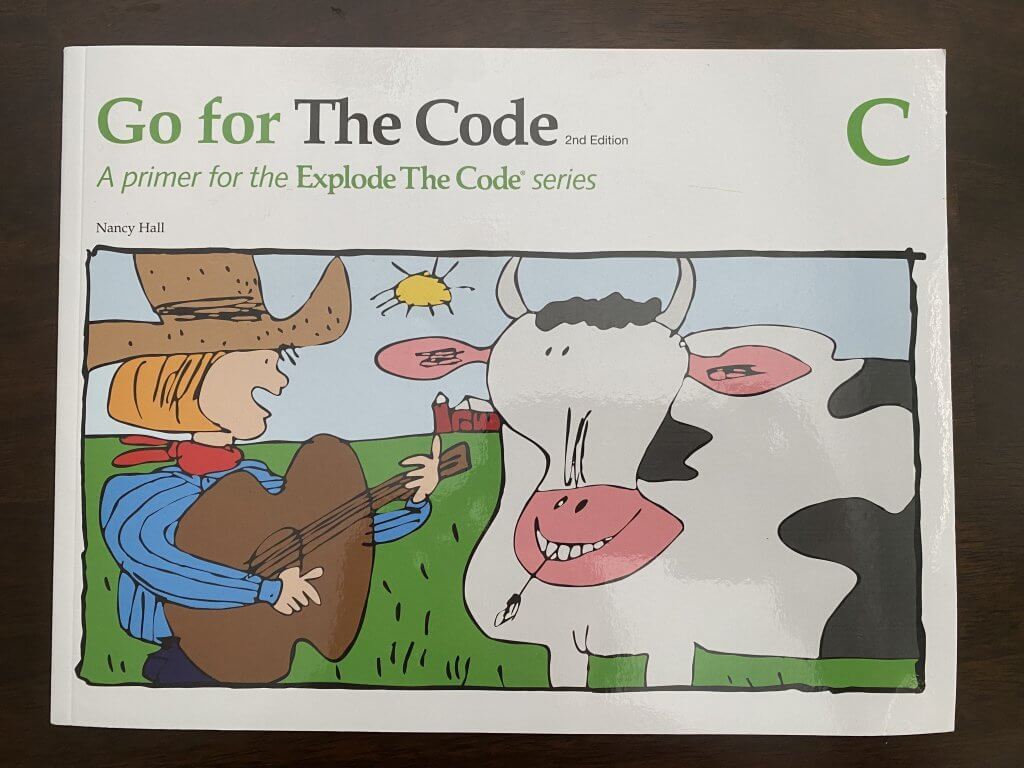 This book has been so great at helping DJ learn letter sounds. In addition, he now can say a word and knows what letter it starts with. At least he knows what letter it starts with if it's a letter we've done. Each letter section starts off with finding which picture is different. All of the pictures are of things that start with the letter you're working on. The last picture is always of the letter itself.
The following page show a giant letter inside on a picture that starts with that letter. I use this page to instill the sound the letter makes. The next page show a sort of "maze." The child follows in the lines to get from the letter to the picture.
A few of the next pages are more ways to help your child instill the sound the letter makes and what words it starts with. After the pages of letter recognition is letter tracing, and writing. They will also have to remember other letters they have learned and how to write them.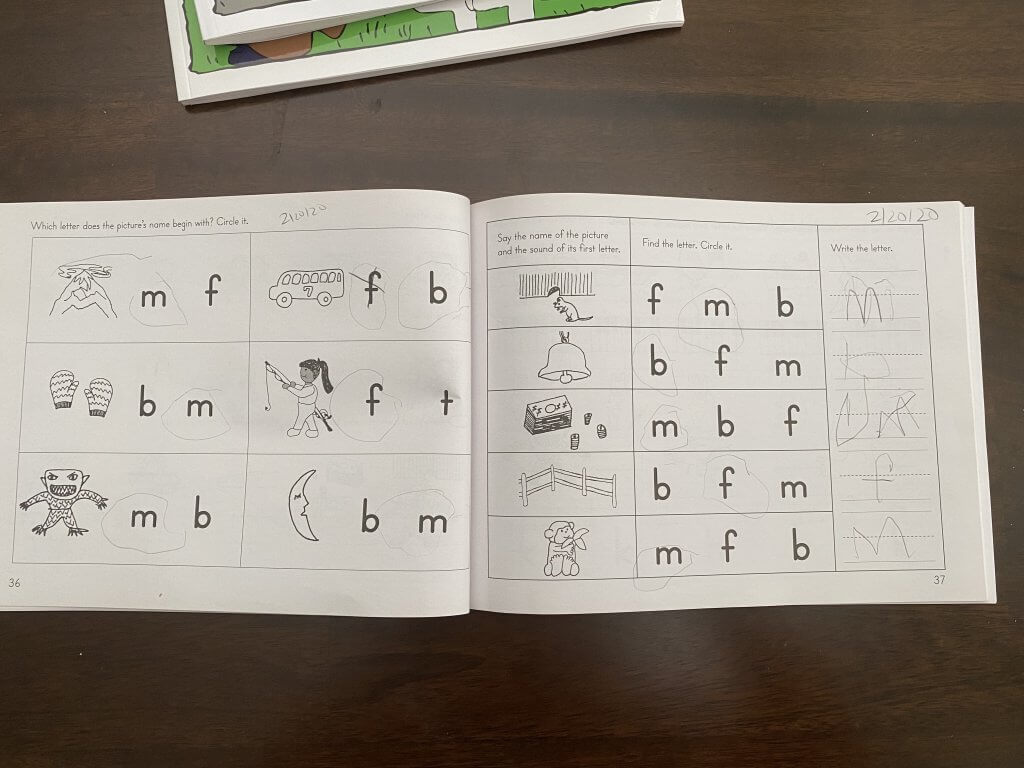 This is such a great series of books to help your preschooler learn. I am so proud of how much I have watched DJ learn since starting these books. He will randomly tell me what a word starts with. For example, if i say I want a potato. DJ will say Potato starts with P! It really makes my mommy heart happy so see how proud he is of himself as well.
I would highly recommend these books to anyone who is trying to teach their kids phonics and how to write. At first it was a little rough, but after doing it a couple of time he now gets excited to do it. He always asks what the next letter we're doing is. Trust me, you won't regret getting this for your preschooler.
Don't forget to check out my other learning book review. In addition, you might want to check out my preparing for kindergarten post.
What did you do to help your child learn to write?