Family Friendly Las Vegas | The Neon Museum
This past February I went with my husband and friends to The Neon Museum. It was definitely a beautiful and educational experience. We went on an hour-long guided tour where we learned about Las Vegas history. I definitely will be going again, and taking DJ and Brooklyn with us. My advice is to pick a time after it gets dark for your tour. It can be really hot during the day for most of year. Also, the 11 restored signs looks beautiful at night.
To order your tickets for the tour you go on their website and choose the time slot you want to go on. They have quite a few differing pricing options for tickets. Children 6 and younger are free, which is awesome. A non-resident adult ticket is $28 and all other tickets for 7 years and older is $24. Guided tours run from 9 am to 11:30 pm. I recommend getting their 15 minutes before your tour. The Neon Museum is located in downtown Las Vegas. The address is 770 Las Vegas Boulevard North, Las Vegas, NV 89101. There is free parking on site.
One of my favorite parts of the entire tour was learning about the history behind the signs. It really turns what would be just a place full of old signs, and turns it into an educational and interesting experience. I won't give anything away on the tour away, but I will say that the Mob has a lot to do with the beginnings of Las Vegas.
I was able to take photos while there, but no videos. You'll actually have to go on the tour in order to really see what it's about. If I were you, as I said previously, I would 100% make this apart of your vacation. It is so worth it, especially if you have littles ones. I know it can seem like it is difficult to fill your time in Las Vegas with family friendly activities, but it's actually not. This is only one of the many family friends places here in Las Vegas. I have a lot more of them here.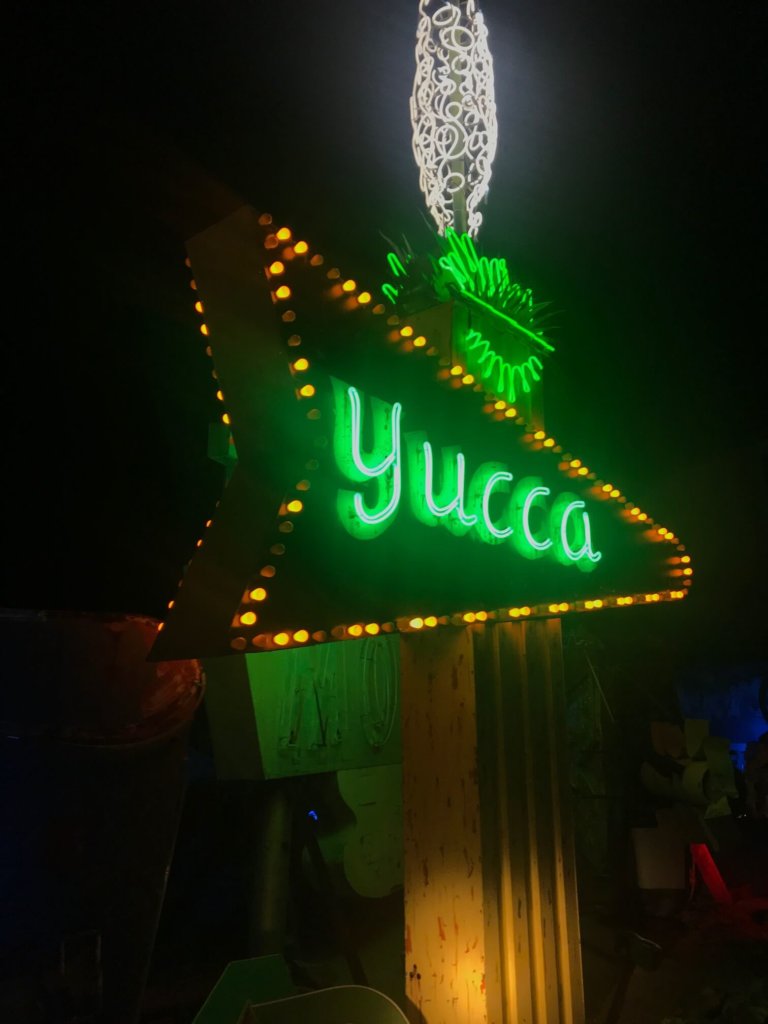 Have you ever been to The Neon Museum? Would you want to go now?