Family Friendly Las Vegas: The Flamingo Wildlife Habitat
Last month my Mom came to visit. Whenever she is here we always stay on the Las Vegas Strip as a family. Check out my tips for staying on the strip with young children. One of our favorite things to take the kids to is the Flamingo Wildlife Habitat. I always liked going before having DJ and Brooklyn, but now I love it even more. There is something so magical about seeing something through your little one's eyes. It is definitely going to be somewhere we go at least once or twice a year when my Mom comes into town.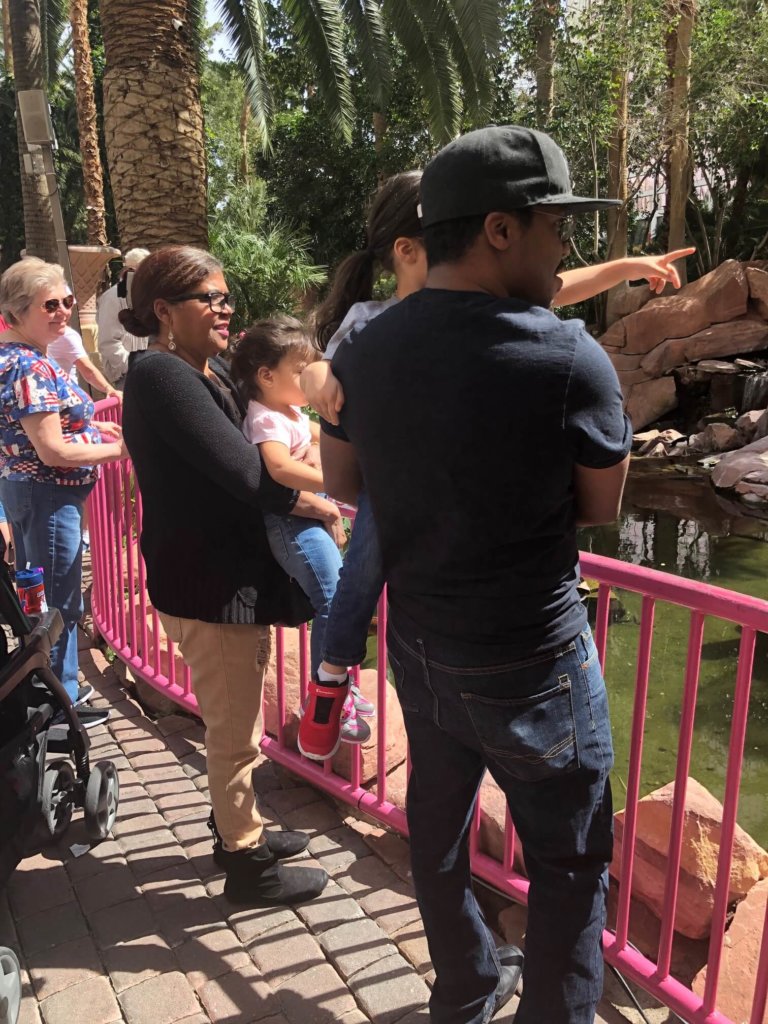 The Flamingo Wildlife Habitat is located at the Flamingo Hotel & Casino. It is open from sunrise until sunset, and has pelican feedings at 8:30 am and 2:00 pm everyday. We didn't get to see the pelican feeding when we went this past time, but next time I want to make sure we get to see it. It is totally free to go into the habitat, which if you ask me is awesome. You can also get a picture with a parrot on your head. I did that once pre kids, but I can't seem to find the picture. Honestly, I'm not a fan of parrots, and I might have been having a slight panic attack the entire time. I'd still recommend doing it to anyone who asked though.
While DJ and Brooklyn loved seeing the different birds, they loved seeing the koi fish. I never realized how huge they were.
Wether you have little ones, teenagers, or no children at all I would recommend going to the Flamingo Wildlife Habitat. It's beautiful, and like I mentioned earlier free. Not much is free on the strip, so this is definitely something you should look into even if it's just to kill some time.
You can check out other family friendly places in Las Vegas here.
Have you ever been to Las Vegas?