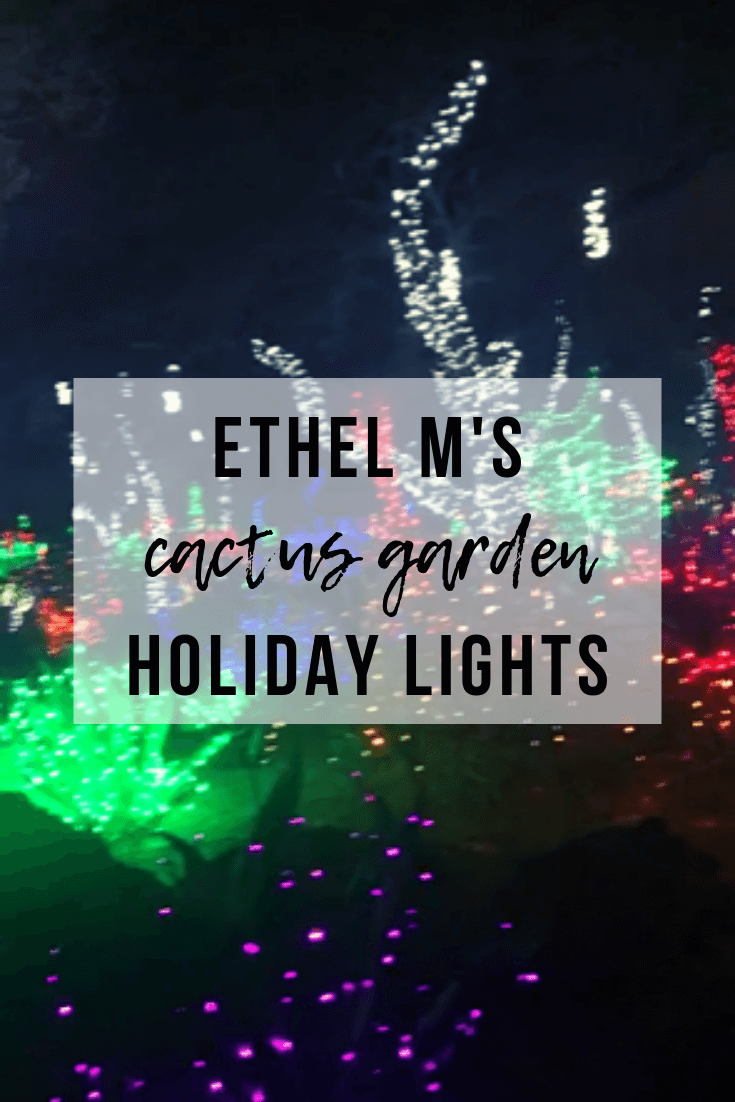 Ethel M's Cactus Garden Holiday Lights
One of my favorite places to go see every year since we moved to Las Vegas is Ethel M's Cactus Garden holiday lights. It is one of my favorite holiday tradition that we started together. I love that we bring our little ones now too. It is so  beautiful to see their eyes light up in awe at all the beautiful lights.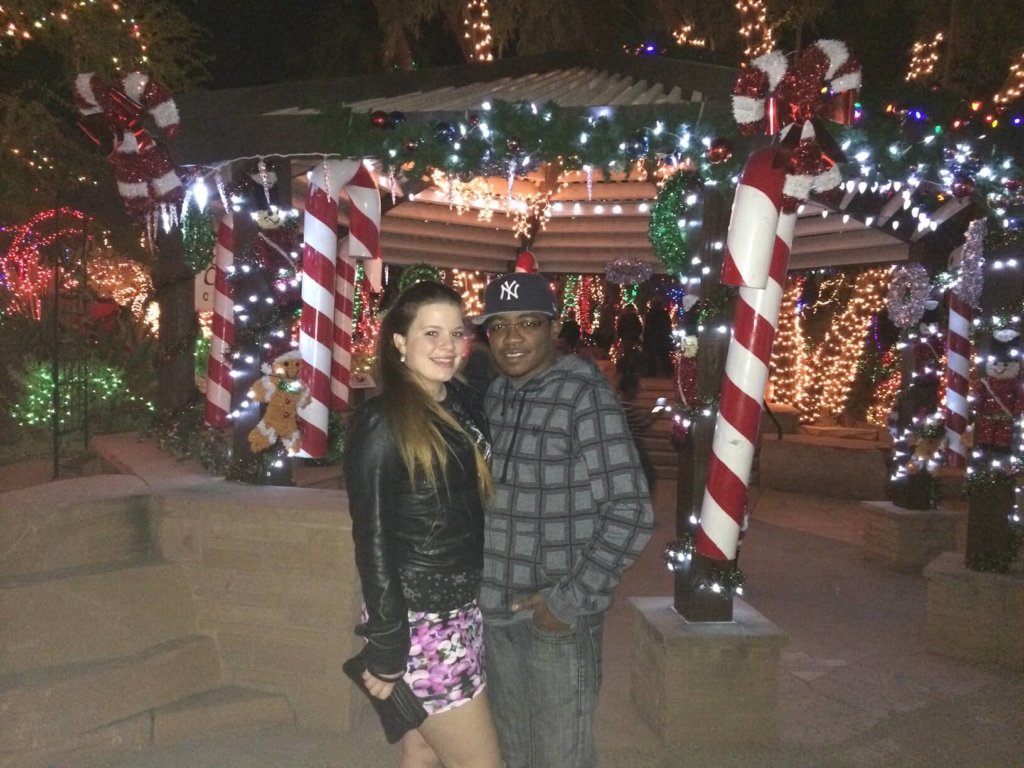 The Cactus Garden is open to the public for free all year round, but from November 6 to January 6 they light up the entire garden with Christmas lights. The garden opens every day at 8 am, but the lights don't go on until the sun goes down. During the Holiday season Santa is there for pictures, but we have never done those. Maybe in the future though.
One of my favorite things is to stop in the Cactus Garden Cafe to get a chocolate cappuccino. It is absolutely delicious. Normally I need to ice all my drinks, but when we go I make an exception. There is something that feels so Christmas-y about walking around with a hot drink looking at all the lights. Their cafe has other drinks and snacks as well. Just in case a chocolate cappuccino doesn't sound delicious to you.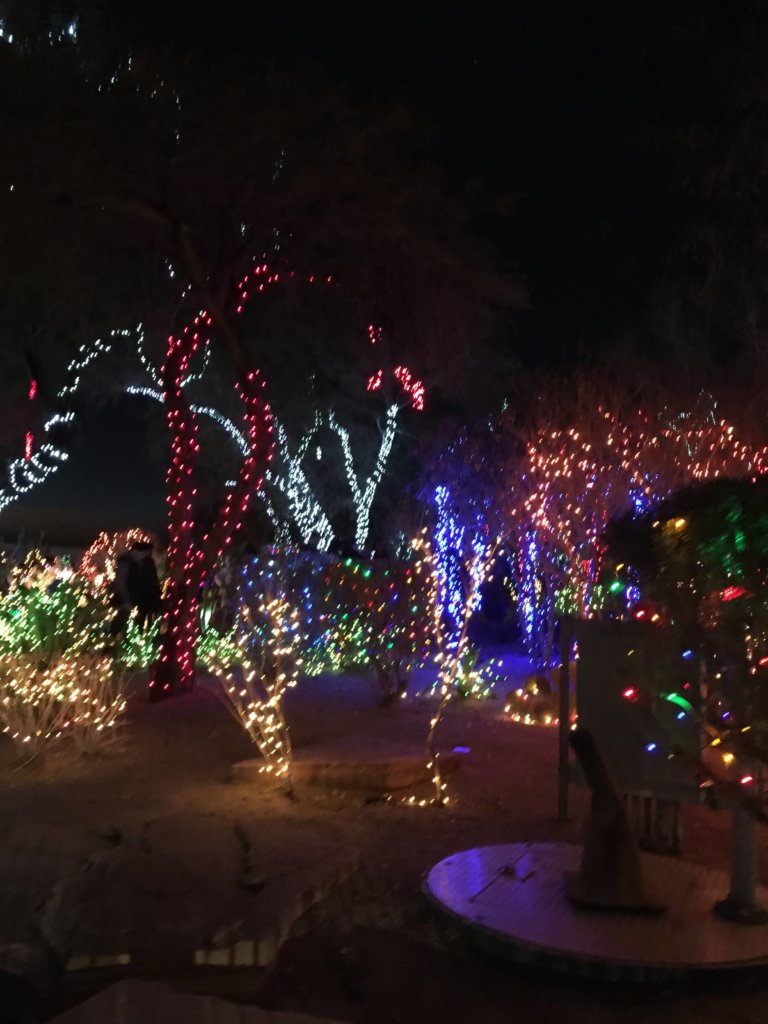 If you're in Las Vegas during the Holiday season, I highly recommend going to see the  Cactus Garden's holiday lights.
You can check out the rest of Blogmas here.
Have you ever been to Ethel M's Cactus Garden holiday lights before?