Tips for Traveling with a Toddler
A lot of times as Thanksgiving and the Holiday season approaches, so does travel. Before kids traveling is easy. After you have kids it can get a bit more difficult. Especially if you have babies or toddlers. In my opinion, traveling with my kids as toddlers has been much more difficult than it was when my son was a baby. My tips for traveling with a toddler are for traveling on an airplane, because that's how we travel due to our family being across the country.
Tips for Traveling with a Toddler
Take a Red-eye flight
This one works great for my son. Since he was 6 months old we have taken the red-eye to NY, and he's slept through the flight. My daughter… not so much. She was 18 months when we flew. She wasn't having it on the red-eye or the daytime flight home. She just wanted her own seat, and she was a lap infant. I would go by how your toddler sleeps.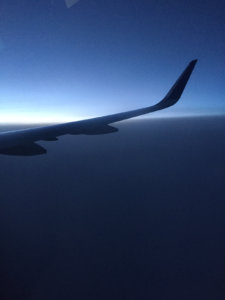 Pack a lot of toys and books
This one I cannot stress enough. On my last trip, we packed so many toys and books. We packed an extra iPad as well. During our flight home, this last time, the iPad was a huge help. We had a layover, and our second flight was delayed for over an hour. By the time we got on the plane he was extremely cranky. His iPad was a big help to keep him calm. If you're against screen time I totally understand, just make sure you have as many things to entertain them as possible. Brooklyn loved playing with her toy cars.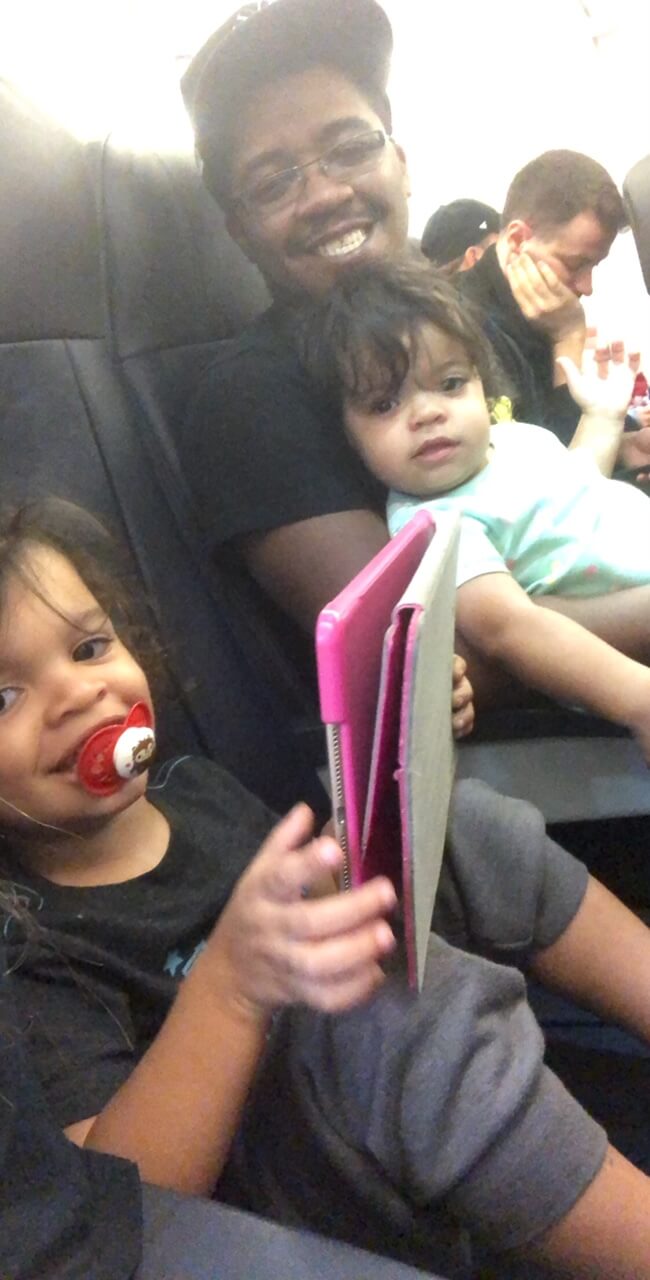 Bring snacks
You're able to bring snacks for your toddler on the plane. I suggest you pack more than you think you'll need. Depending on the airline and how long your flight is, your toddler will get very hungry. Unless you want to buy what they on the plane, I suggest packing them. You can only bring liquid that adhere to the liquids rule, unless you have lap child. Brooklyn was able to get her milk bottles on the plane. They just check them before you go through security.
Sit close to the bathroom
Sitting close to the bathroom made going to do diaper changes much easier. I didn't have to walk up and down the aisles, worrying about if I was hitting someone with a toddler foot. I'd also recommend if you don't need all the seat in the row to sit on the outer most seats. We learned this the hard way on our first trip with DJ when he was a baby.
You can check out my tips for staying on the Las Vegas strip with young children here.
What are your tips for traveling with a toddler or young child?