Peppermint Hot Cocoa Muddy Buddies
It's day 11 of blogmas. We're a day or two until we're half way to Christmas! One of my favorite things to make during the holiday season is muddy buddies. Usually I only make the original kind, but this year I want to change it up. I decided to make peppermint hot cocoa muddy buddies. I think I'm going to make a bunch more to put in cute little bags for David's coworkers.
Peppermint Hot Cocoa Muddy Buddies
The first thing I did was add the Chex into a large bowl. 
Next, I put both the chocolate chips and peppermint chunks into a microwave safe bowl. I melted them in the microwave by doing 30 second increments at half power. Making sure to mix in between each increment. It took about 90 seconds in total.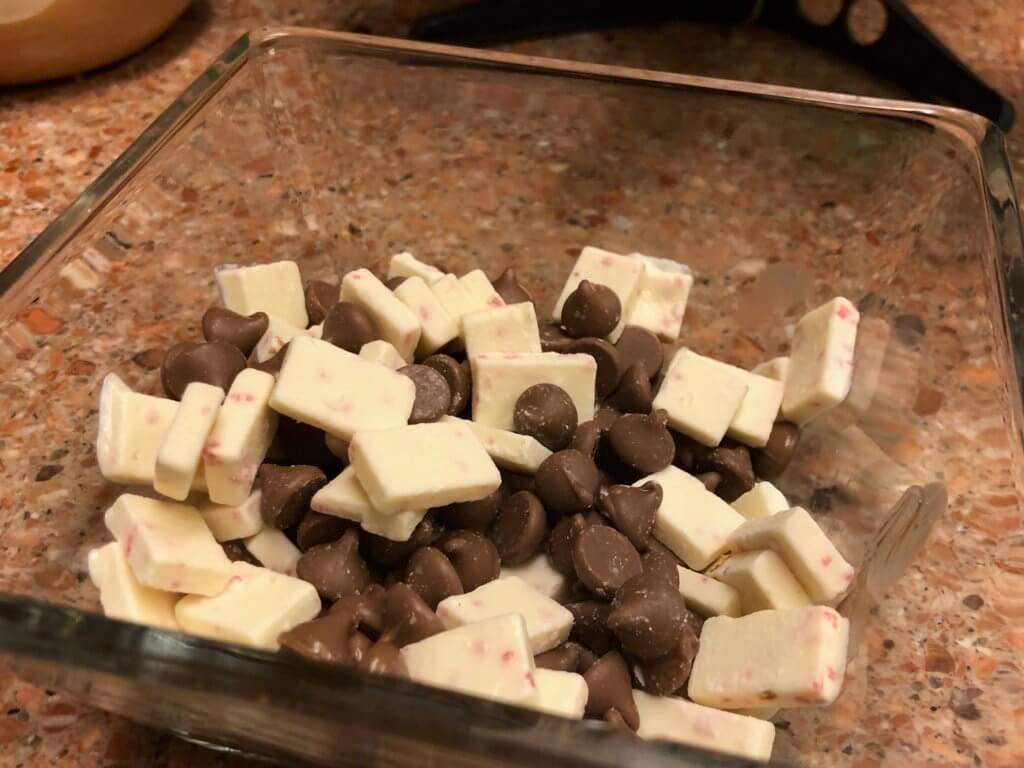 I coated the Chex completely, and then added the chocolate covered Chex into a Ziploc bag. To that I add the powdered sugar and hot chocolate packets. I shook the bag until everything was no longer wet, and was all coated completely.
I put it into a bowl, and added in the marshmallows.
Once added, I tossed it all together.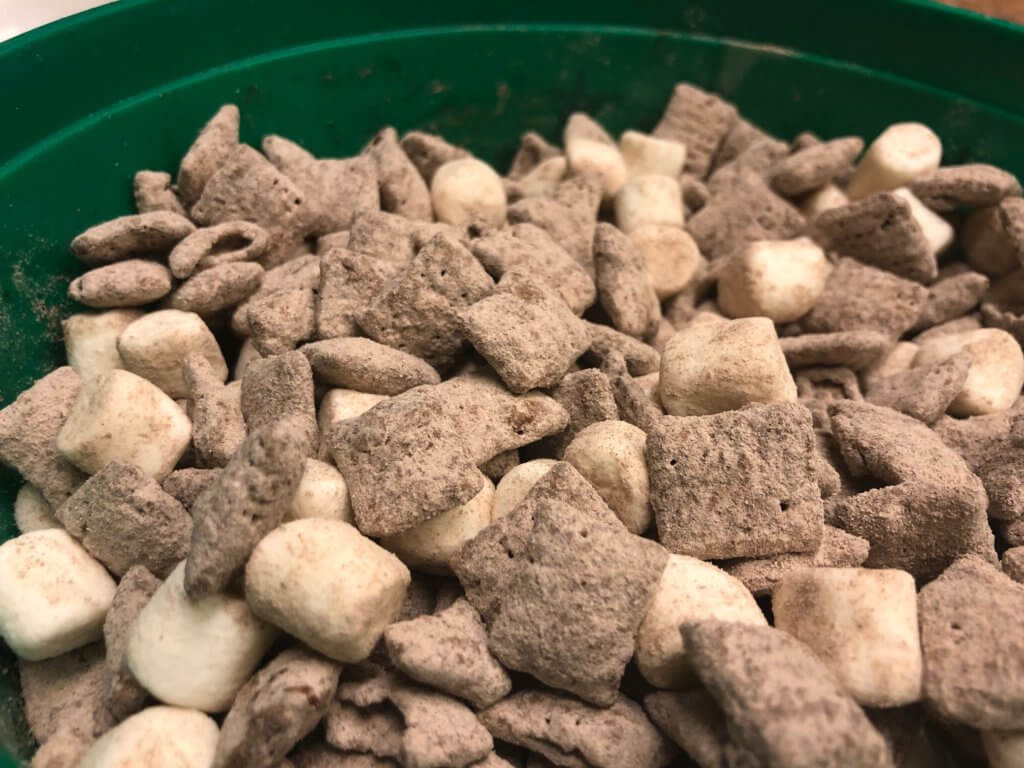 You can check out the rest of Blogmas here.
What's your favorite holiday treat to make?

Peppermint Hot Cocoa Muddy Buddies
Ingredients
4 C Rice Chex
1/2 C Chocolate Chips
1/2 C Ghirardelli Peppermint Chunks
1/2 C Powdered Sugar
5 Hot Cocoa Packets
1 C Mini Mashmallows
Instructions
Add Chex to a large bowl.
Melt chocolate chips & peppermint chunks together.
Coat Chex with chocolate mixture. Make sure it's evenly coated.
Add Chex mixture to a ziploc bag and add in powdered sugar and hot cocoa packets.
Shake until no longer wet and sticky.
Add to the container you want to use and top with marshmallows.
http://thevegasmom.com/peppermint-hot-cocoa-muddy-buddies/