16 Adorable Christmas Crafts to Do with Your Family
One thing I love to do to bring more Christmas joy into my house is crafts. I love for them to range from extremely simple to a little bit harder; however, I want it to be something that my kids can still do. The other things I like is a lot of times these crafts are something I can do after Christmas, because they are things like snowmen. I rounded up 16 adorable Christmas crafts for you to try out this year with your family. I haven't done all of them yet, but I am saving them for after Christmas and next year.
16 Adorable Christmas Crafts
1 Fingerprint Christmas Tree (Salt Dough Ornaments) –Messy Little Monster

2 Potato Print Snowmen Craft –The Gingerbread House

3 Reindeer Headband Craft (Free Template) –Simple Everyday Mom

4 Christmas Crackers –Ann's Entitled Life


5 Mix n Match Stone Snowmen –In The Playroom

6 Reindeer Toilet Paper Roll Craft –Mommy Made That

7 Christmas Snowman Craft for Preschoolers –The Kids, Three Cats, and a Husband


8 Borax Crystal Snowflakes –Lil Tigers

9 Tissue Paper Snowman Craft –The Vegas Mom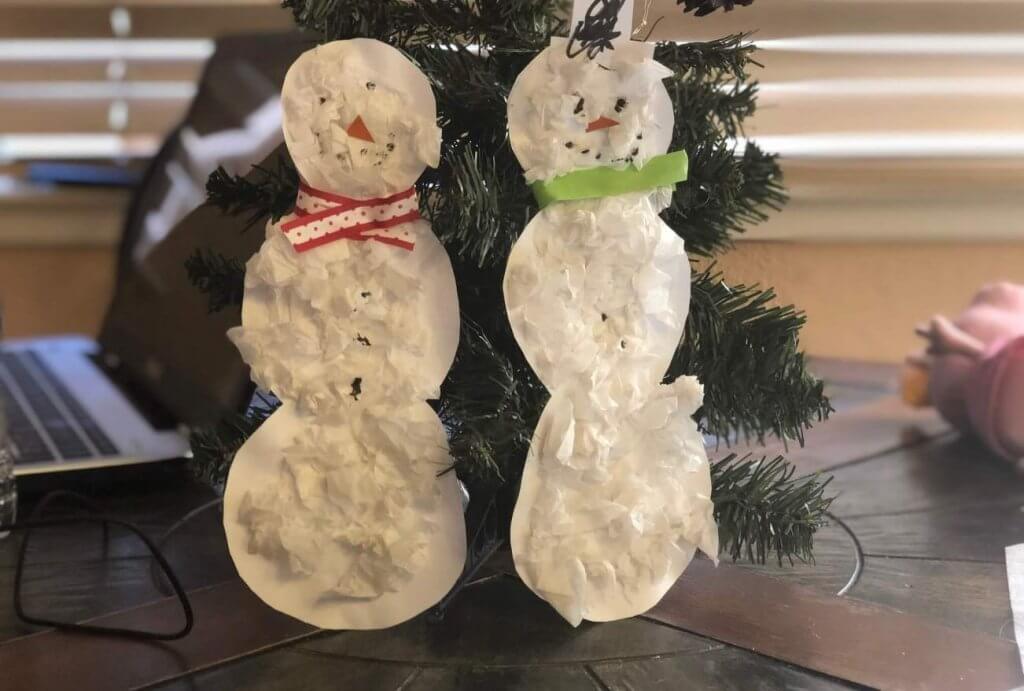 10 Christmas Slime –Crafts by Amanda

11 Cinnamon Stick Reindeer Craft –Hunny I'm Home

12 Popsicle Stick Santa Craft –Hunny I'm Home

13 Popsicle Stick Snowman Craft –Artsy Craftsy Mom

14 Cardboard Tube Christmas Tree Craft –The Soccer Mom Blog

15 Edible Candy Cane Slime –The Soccer Mom Blog

16 Paper Cup Snowman Craft –Artsy Craftsy Mom

I hope you found a new craft to try out this holiday season. I know I definitely felt inspired to do crafts with my kids looking through this list. These 16 adorable Christmas crafts made me feel the holiday spirit just looking at them.
What is your favorite Christmas/Holiday craft?
Don't forget to check out some of my past holiday blog posts:
The Easiest Way to Decorate Christmas Cookies
White Chocolate Peppermint Bark
Oatmeal Cookie Mix Gift