Mini Cupcake Tin Lava Cakes
One of my absolute favorite desserts to have at a restaurant is a lava cake. I really wanted to try to make them at home, but I knew how much of a mess it would be for my little ones to eat. After thinking about it for a little while, I came up with the idea for mini cupcake tin lava cakes. Luckily, they came out exactly as I hope they would. They had that delicious lava cake flavor and center, but it was so tiny there wasn't too much ooze and mess.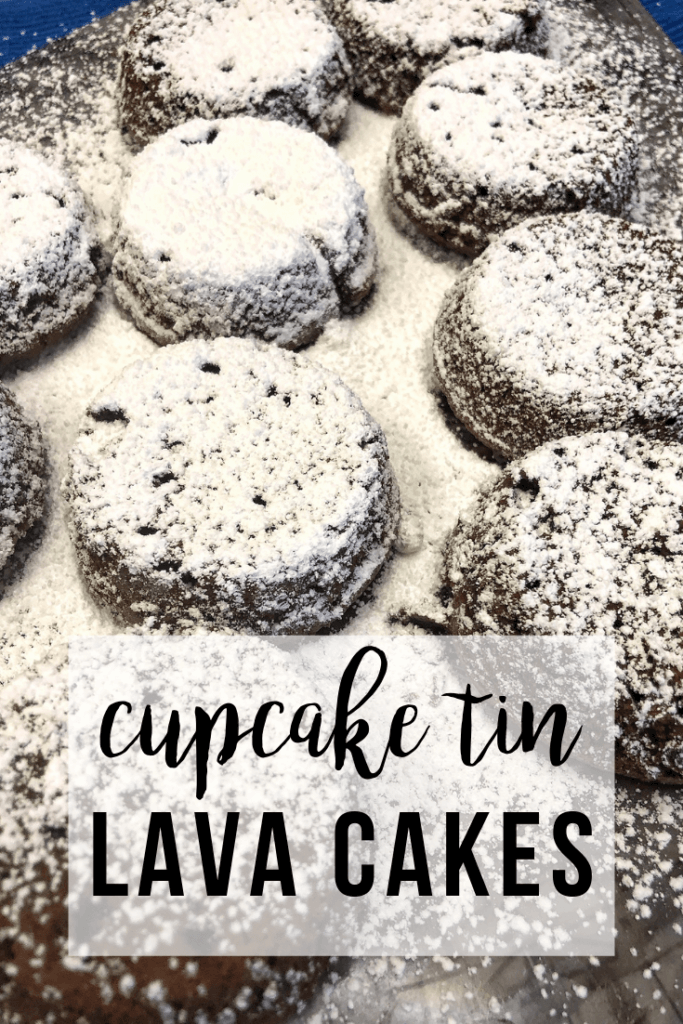 One thing I loved was how easy it was to make these lava cakes. The whole process took me around 30 minutes from prep to finish.
Items Used:
Mini Cupcake Tin Lava Cakes
I started out by preheating my oven to 400 degrees, and spraying my cupcake tin with non-stick spray. Once that was done I melted my chocolate and butter together in a glass bowl using the double boiler method.
A double boiler is when you fill a pot about 1/4 of the way with water, put a bowl that fits on top filled with the chocolate and butter, and slow mix them together as the water boils underneath.
Once the chocolate is melted, I take it off the boiling water pot, and add in the powdered sugar. Once that was fully combined I added in the eggs and egg yolks. Followed that with mixing in the cocoa powder and flour.
I let the lava cakes cook for 8 minutes. They should be firm and cake like on the outside, but still jiggly in the middle. Carefully remove them from the cupcake tin after a few minutes. I made the mistake of trying to flip them out and a few of them lost their chocolate ooze. I was devastated. For the rest I used a knife around the edges, and carefully lifted them up and out. I turned them upside down and covered them in powdered sugar.
These lava cakes were approved by me, both of my little ones, and my brother-in-law AJ. It's safe to say that you'll most likely love them as well.
You can check out a delicious brownie recipe here.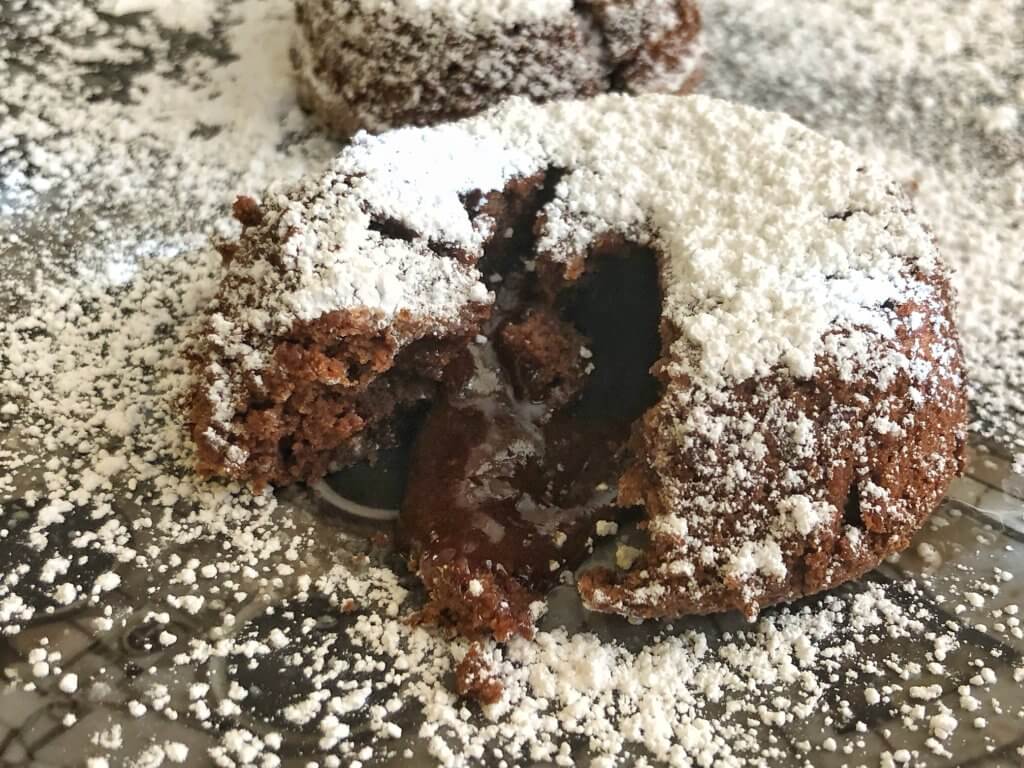 What's your favorite restaurant dessert?

Mini Cupcake Tin Lava Cakes
Ingredients
1 C Semi Sweet Chocolate Chips
3/4 C Butter
1 1/2 C Powdered Sugar
3 Eggs
3 Egg Yolks
1/2 C + 1 Tbsp Flour
3 Tbsp Cocoa Powder
Instructions
Preheat oven to 400
Spray cupcake tin with nonstick spray
Melt chocolate chips and butter with the double broiler method (or in the microwave)
Add powdered sugar to melted chocolate and combine
Mix eggs and egg yolks into mixture
Add flour and cocoa powder, stir until all combined
Evenly distribute between the 12 cupcake spots
Bake for 8 minutes
Serve fairly quickly after they are finished
http://thevegasmom.com/mini-cupcake-tin-lava-cakes/